18 Best Christmas Gifts For Your Dad: Original Ideas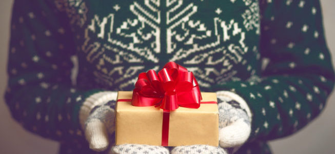 Christmas is almost here, bringing the magic of the season once more. It's the perfect opportunity to express your gratitude to the man who has been a constant source of wisdom, support, and love – your dad. Finding ways to say a big thank you can take many forms, from heartfelt words and warm hugs to the timeless gift-giving tradition. During this festive season, gifts hold a special significance, conveying emotions that words alone may not fully capture. After all, even our dads have that inner child in them, eagerly anticipating the joy of unwrapping a long-awaited present. In this blog, we've handpicked 18 original and thoughtful Christmas gift ideas for your dad, aiming to make this season even more magical as we celebrate the hero in our lives with love and gratitude. So, what are some excellent Christmas gift ideas for Dad? Look no further, as we have carefully curated a selection of presents to show your dad how much you care and appreciate him during this time of the year. From practical and personalized items to sentimental keepsakes, there's something perfect for every dad on your list. Let's make this Christmas unforgettable by giving back to the man who has always been there for us with unconditional love and support.
1. Personalized Caricature
A Personalized Caricature is the best Christmas gift for your dad, who doesn't want anything. If your father has a developed sense of humor, it's an ideal choice for what to gift your dad for Christmas. This unique present captures cherished memories and his personality, showing your love and appreciation. It's a one-of-a-kind keepsake he'll treasure forever.
2. Eyeglasses Holder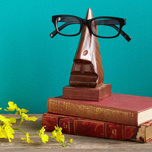 An Eyeglasses Holder would make the best Christmas gift for dad who wants nothing. When they're not on his face, Dad can store his glasses here so he doesn't lose them again. This practical and thoughtful present ensures that his glasses are always safe and easily accessible, saving him from the frustration of misplacing them.
3. A Drone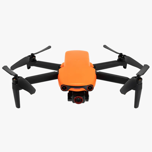 A Drone would be the best Christmas gift for your dad. It doesn't matter their age – everyone would love a drone, including your dad, even if he didn't know he wanted one. You'll have fun playing with this new toy on Christmas morning. This exciting and innovative present offers endless entertainment and exploration possibilities.
4. A Grilling Spice Set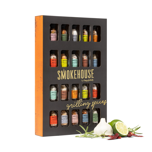 A Grilling Spice Set would make the best Christmas gift for your dad. What is a good gift for Dad on Christmas? Well, the dad who enjoys cooking dinner on the BBQ may have his secret recipe, but he can make a few tweaks with the help of this grill seasoning set. Such a thoughtful and flavorful present will enhance his grilling experience, allowing him to explore new taste combinations and elevate his dishes.
5. A Fossil Grant Chronograph Brown Leather Watch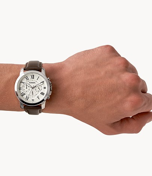 A Fossil Grant Chronograph Brown Leather Watch would be the best Christmas gift for your dad. Not only is it a stylish item, but it also gives you the option to add up to three lines of engraving on the back — add a special note that Dad can be reminded of each time he removes his watch. This stylish and personalized present combines practicality with sentimental value. It enhances his attire and carries a heartfelt message from you, making it a cherished keepsake that will always remind him of your love and appreciation.
6. Foot Massage Slippers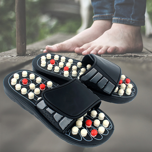 If you're looking for the best Christmas gift for a dad who has everything and spends all day on his feet, these foot massage slippers are an excellent choice. This thoughtful present offers him much-needed relief and comfort after a long day of work or activity, a perfect way to show you care about his well-being and appreciate all his hard work, designed to provide a soothing foot massage experience. So, if you're wondering what is a good Christmas gift for a dad, look no further than these foot massage slippers to ensure he feels pampered and loved.
7. A Plush Robe

For Christmas, consider giving your dad a Plush Robe. This thoughtful gift will bring comfort and warmth to his daily routine and end his habit of walking around the house in his boxer shorts. A Plush Robe is a practical and luxurious present that shows you care about his comfort and well-being. It's the perfect Christmas gift for your dad, offering a touch of relaxation and pampering he truly deserves. So, if you're wondering what the perfect Christmas gift for your dad is, look no further than this cozy and thoughtful Plush Robe, which will surely bring a smile to his face during the holiday season.
8. Ufree Beard Trimmer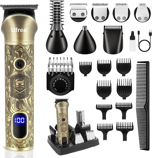 Consider this stylish and affordable multifunctional shaving kit when looking for a good gift for a father at Christmas. With seven trimmer heads, ten hair combs, and a base, Dad can experiment with various hairstyles. This practical and versatile gift will impress him and show your thoughtful consideration for his grooming needs.
9. Screen Magnifier for Smartphone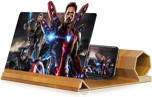 Consider this thoughtful and practical present if you're wondering what to gift your dad for Christmas, and he already seems to have every gadget and gizmo he could want or need. If he's often complaining about his aching neck and tired eyes, this gift will be perfect for him. The foldable stand lets him rest his phone and project videos, photos, and texts onto a 12" screen, providing a more comfortable and enjoyable viewing experience.
10. Wooden Mancala Board Game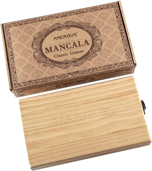 Consider this timeless and engaging present if you're wondering what is a great Christmas gift for dad. This simple game, played with colorful stones, has a history even older than your dad—dates back to 1400 B.C. Despite its ancient origins, it remains a source of amusement and mental stimulation, making it an ideal gift for your dad. Whether at home or traveling, this game will provide hours of fun as he battles his kids in friendly competitions.
11. Oral-B Electric Toothbrush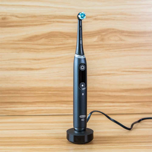 While your dad may not think of buying this for himself, he likely needs this item for sure. With its deep cleaning, extreme whitening, and intricate plaque removal features, this tool will transform teeth brushing into a fun and highly effective experience for Dad.
12. Personalised Beer Cap Music Vinyl Collector For Home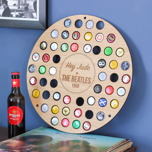 Imagine a perfect combination of beer and music – it doesn't get any better! Now, picture a personalized beer cap collection shaped like a vinyl record, bringing these passions together in one unique and delightful gift. Such a thoughtful Christmas present for a dad who has everything will hold your dad's favorite beer caps and serve as a nostalgic reminder of his love for music.
13. Personalized Toiletry Bag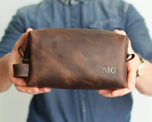 If your dad still uses a simple zip-top bag for his toiletries, it's time to give him a luxurious upgrade. This leather dopp kit, personalized with his initials, will elevate his get-ready routine to a new level. Not only is it a stylish and sophisticated accessory, but it also adds a touch of elegance and practicality to his travel essentials.
14. An Apron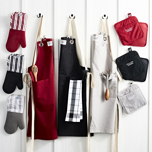 Ideal for the griller or cook on your list, especially your Dad, this heavy-duty cotton apron is a fantastic gift choice. The apron is coated with acrylic to reduce stains and features four reinforced pockets, including a concealed one for conveniently stashing his phone while tending to the barbecue.
15. Personalized Phone Case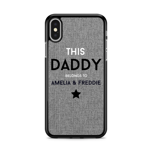 While keyrings and mugs may not be the most exciting ways to celebrate Christmas, there's nothing wrong with personalizing something he regularly uses. And what does he glance at more than his phone? Plenty of personalized phone covers are available, but this one is affordable and easy to order. Just ensure you get the right size for a perfect fit.
16. Men's Fragrance Coffret Gift Set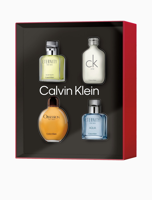 If your dad is seeking a change in his go-to scent or enjoys having multiple options, fragrance samplers offer an excellent opportunity for him to explore new aromas. The Calvin Klein Eau de Toilette Gift Set presents four distinct masculine fragrance options, allowing your dad to sample and discover a potential new favorite. These mini cologne bottles are also ideal for travel, catering to his on-the-go lifestyle.
17. Binoculars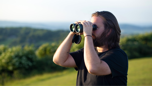 Completing the ultimate hiking or birding bag requires a top-notch pair of binoculars, making it the perfect surprise gift for your dad this Christmas. These binoculars are lightweight, waterproof, and fogproof, ensuring they withstand various outdoor conditions. Additionally, they come with a convenient case, neck strap, and lens cover, making them both practical and ready for his adventures.
18. Lego Keys Organizer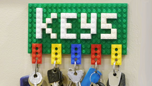 Let's awaken the inner child in your dad with this fantastic DIY Christmas gift idea. Whether it's a Lego key organizer, desk organizer, or a decorative piece, this DIY present will surely bring a smile to his face. Crafting something with love and creativity makes it one of the best DIY Christmas gifts for dads, creating cherished memories for years.
The Christmas season may bring about overwhelming moments. Still, it also serves as a reminder to prioritize our loved ones and give them the attention they deserve during this time of festivity and celebration. Even though dads often claim to have everything they need, you can still find ways to treat them with the best gifts that show your love and appreciation. Consider unique and thoughtful Christmas gift ideas for dads who have everything, ensuring that your present reflects their interests and passions. So, as you ponder what to get for Dad for Christmas, remember that the sentiment behind the gift truly matters, making the holiday season even more special and memorable for your beloved father.