Top 75 Creative Birthday Gifts for Your Girlfriend in 2023
Choosing a gift for your girlfriend may not be an official test, but in a way, it carries a weight of significance. It's important to realize that once you give her a gift, she will likely share it with her closest friends, so making her feel special should be your top priority. Now is the perfect opportunity to explore and find something special to demonstrate affection. Depending on your relationship, this could mean embracing whole romanticism or purchasing the device she mentioned wanting a few months ago. Even if it seems like she possesses everything imaginable, unearthing a meaningful, delightful, and exceptional gift that goes beyond the typical offerings of flowers or an "I love you" coffee mug can be quite the challenge. However, it's not solely about the price tag but about the thoughtfulness the occasion deserves. Pay attention to the small details of things she enjoys or dislikes, and consider how you can make her dislikes more bearable, such as by addressing her love for greenery or finding a solution for her constant coldness. Below we will describe 75 excellent recommended products.
1. Personalized Jewelry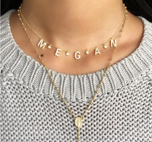 Regardless of the event, choosing gorgeous and meaningful jewelry gifts designed for her is always a safe bet. While the shimmer and shine of the jewelry will captivate her attention, your touch will steal the show when she unveils her bespoke jewelry gift crafted exclusively for her. Whether you aim to capture her heart, celebrate her birthday, or express gratitude for her unwavering support, customized jewelry pieces are guaranteed to bring a smile to her face. Effortlessly incorporate engraved names, monograms, particular messages, birthstones, charms, photos, and other personalized details to make each piece unique. Today's market offers various choices, ranging from necklaces, pendants, and bracelets to earrings, rings, watches, keychains, and various other options.
2. Subscription Box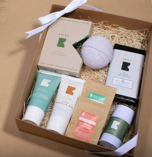 Finding a gift that perfectly balances thoughtfulness and convenience can be challenging when you need clarification on someone's preferences or more ideas. While gift certificates are practical, they may come across as impersonal. On the other hand, subscription boxes hit that sweet spot of being a great gift. With many themed boxes available, choosing the right one demonstrates your effort, even though someone else cares about curating, assembling, packaging, and delivering the contents. Although most subscription boxes provide some level of customization, one of the exciting aspects is the element of surprise, as certain items remain undisclosed until they arrive at your doorstep, awaiting the grand reveal. While the standard frequency for subscription box shipments is monthly, you can also discover options that offer deliveries every other month or with a seasonal schedule. The beauty of subscription boxes is that long after the special occasion has passed; your gift continues to delight them for weeks or months.
3. DIY Photo Album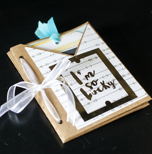 Creating a DIY photo album or scrapbook is an excellent way to reminisce about the memories that you and your loved one share. It allows you to document your journey together and create something tangible that you can look back on for years. First, gather photos from your various adventures and events, including tickets, postcards, and other memorabilia you've collected. You can also include handwritten notes or quotes that hold unique meaning to the two of you. You can organize the album chronologically or thematically, depending on what acts best for you. The options are infinite, so feel free to get creative and add your touch to each page. Once you've completed your scrapbook, wrap it in a beautiful cover or decorate it with ribbons or other embellishments. Your significant other will undoubtedly appreciate the effort and thoughtfulness that went into creating such a unique and personalized gift.
4. Weekend Getaway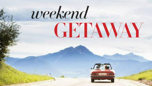 When you've had a tiring week, a quick getaway is just what you need. Yet, selecting the perfect destination for a weekend trip can be overwhelming. It's crucial to consider factors such as accessibility, affordability, and available entertainment options, to ease your decision-making process; rest assured. Your girlfriend will surely adore this idea.
5. Spa Day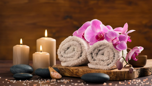 Spa days are the epitome of self-indulgence, and they become even more delightful when shared with a loved one. The occasions that call for a spa day gift are limitless, from birthdays and anniversaries to weddings. Treat your significant other with relaxation, rejuvenation, tranquility, and luxurious spa treatments. Indulge in soothing massages, invigorating facials, blissful body treatments, and the calming ambiance of a spa environment. The benefits of a spa day extend beyond the pampering experience itself. It's a time to bond, unwind, and create lasting memories together. So whether you're celebrating a milestone or want to show someone how much they mean to you, a spa day gift is a thoughtful and unforgettable choice.
6. Cooking Class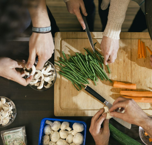 A cooking class is a beautiful way to bond with your significant other while learning a new skill and exploring culinary delights; you may go on a journey to learn a new cuisine or perfect a beloved dish as a team. Cooking classes provide a hands-on experience where you may improve your culinary abilities, learn new methods, and extend your recipe knowledge. Classes are provided to fit every taste and interest, whether you want to learn how to make sushi, French cuisine's secrets, or Thai food's bright tastes. You'll bond in the kitchen with shared experiences, humor, and the delight of making something great together.
7. Adventure Experience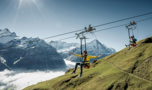 For the thrill-seeking girlfriend, surprising her with an adventure experience will ignite her excitement. Consider giving her a breathtaking hot air balloon ride, an adrenaline-pumping skydiving session, or an exhilarating outdoor adventure. These activities offer a unique opportunity to create unforgettable memories and get the adrenaline through your veins together.
8. Book Subscription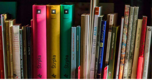 Books have a unique charm; they allow you to be someone else briefly. Those who are devoted to the realm of literature realize this implicitly. It is still amazing that something so small can elicit such powerful and profound feelings. Books may take you beyond time, rocket you into the depths of space, fulfill buried needs, and elicit tears themselves. If your girlfriend enjoys reading, giving her a book will delight her greatly. It is a gift that will engage her imagination, nourish her love of storytelling, and kindle her desire to explore.
9. Handwritten Love Letter
When you encounter the phrase "love letters," what emotions and concepts come to mind? Perhaps feelings, sincerity, romance, trust, and, naturally, the name of your beloved. Despite the diminishing value of handwritten love notes in our digital era, they remain significant to specific individuals. A piece of paper still holds immense importance when expressing emotions and sentiments. It is one of the finest mediums to convey your deepest affection and express your heartfelt desires to the person you love dearly, cannot imagine your life without, and envision a future with.
10. Personalized Perfume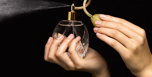 Perfume presents an opportunity to offer fresh impressions, emotions, and experiences; it allows for an instant voyage into a world of novelty and excitement. While words or colors may eloquently describe an individual, perfume offers a unique chance to portray someone through scent. Your girlfriend will undoubtedly appreciate this thoughtful gesture that reflects your consideration and the time to find a scent tailored just for her. A personalized perfume will surely be cherished, as it signifies the thought and effort invested in selecting such a special gift.
11. Concert Tickets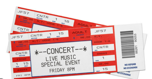 Music has a fantastic ability to bring people together. Delight her with a heartfelt surprise: concert tickets to watch her favorite band or singer live. It's a present that guarantees a memorable experience and a night with pleasure, music, and treasured memories.
12. Creative Workshop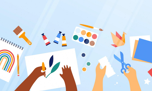 No matter the occasion—an anniversary, wedding, birthday, Valentine's Day, or any other special event—a wide array of gift experiences are available to surprise your girlfriend. If your girlfriend possesses an adventurous spirit and enjoys exploring new horizons, why not surprise her with an experience she wouldn't have thought of herself? Consider giving her a photography class or a pottery workshop, allowing her to delve into new realms and cultivate her interests. These unique and immersive experiences will give her a memorable and enriching time and demonstrate your thoughtfulness in selecting a gift tailored to her passions.
13. Engraved Watch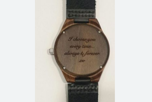 Opt for a fashionable timepiece and add a personal hint by engraving a special message or a date on the back. An engraved watch is a timeless gift that combines style and sentimentalism. The elegant design will adorn the Subject's wrist, while the engraved message will remind the recipient of your love and appreciation. Whether it's a heartfelt message, an effective date, or a meaningful quote, the engraving will add a memorable and personal touch to the watch, making it a cherished keepsake. This thoughtful gesture will show her how much you care and create a lasting memento she can carry wherever she goes.
14. Wine Tasting Experience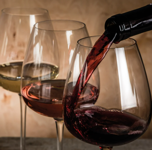 Surprise your girlfriend with the perfect gift idea—a fascinating vineyard tour and wine-tasting experience. A visit to a winery offers a romantic day out for the two of you and makes an ideal engagement or wedding gift for any loving couple. Indulge in the delights of wine tasting, accompanied by breathtaking views of the lush grapevines. It's an opportunity to savor the flavors of exceptional wines while immersing yourselves in the serene ambiance of the vineyard. Complete with a delectable lunch; this gift promises a delightful and relaxing experience that tantalizes the senses.
15. Subscription to a Streaming Service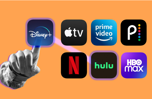 A streaming service subscription is a great option if you're looking for a practical and enjoyable gift. Keeping up with popular shows can be challenging when on a tight budget, but gifting a subscription to a streaming service will provide hours of entertainment for your loved one. Nowadays, there are plenty of streaming services, many of which offer unique and exclusive original shows.
16. Lighted Makeup Mirror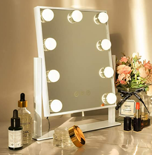 Purchasing makeup for your girlfriend can be a daunting task. However, there is an alternative option that she'll love. Consider gifting her a makeup mirror equipped with a touch sensor, enabling her to adjust the lighting simply by tapping her finger. Mirrors are an essential tool in a woman's life. Mirrors not only serve as a functional necessity but also as a tool of self-expression and self-care. Women use mirrors daily, from applying makeup and styling hair to checking outfits.
17. Personalized Smartphone Case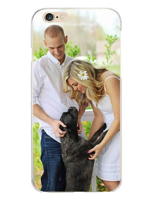 A customized smartphone case might be an excellent gift for your girlfriend. It's a thoughtful and one-of-a-kind way to express your love and admiration for her. Because of the numerous adjustable possibilities, you may make a case that symbolizes her interests, favorite animal, or hobbies, making it even more unique.
18. Handmade Candles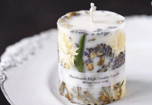 Handmade items are among the most unique gifts one can give, and this category includes handmade candles. When you purchase a handmade product, you put a lot of reflection into the gift because of its uniqueness. It makes your gift more memorable, and you may even find others asking where you obtained the handmade candles.
19. Vacuum the Facial Steamer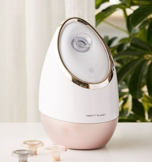 Indulge your girlfriend with the luxurious relaxation of a home spa experience using a face steamer. Rather than spending a fortune on a spa visit, imagine this device's convenience and affordability, allowing her to unwind and chill in the comfort of her home. She can enjoy a personalized and customized session with six different settings. It's the perfect gift to bring the spa-like experience directly to her, providing relaxation and rejuvenation whenever she desires it.
20. Woman Portrait Drawing
$39.99
Personalized gifts, particularly portrait drawings, are adored by women. Such a thoughtful gift would undoubtedly fill her with pride and inspire her to showcase it to her friends. Moreover, she would eagerly share it on social media and proudly display it in a prominent spot, perhaps even framed for everyone.
21. Personalized Star Map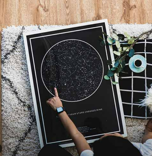 A personalized star map is an extraordinary gift for your beloved. Craft a unique star map that captures the precise position of the stars on your special day. Whether it's the day you first met, your unforgettable first kiss, a significant birthday, your wedding day, or any other cherished occasion, this personalized star map holds sentimental value. By creating your star map, you immortalize the celestial alignment that made that day exceptional. It's a heartfelt and unique gift that commemorates your shared moments.
22. Portable Photo Printer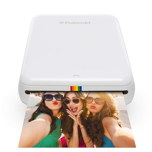 If your girlfriend is the designated group photographer, giving her a thoughtful gift that encourages her artistic vision is essential. This photo print is a chic and compact device perfect for any photography enthusiast. Moreover, its accompanying smartphone app enables her to edit the pictures from her camera roll with creative borders and effects before printing them. This ideal gift lets her unleash her creativity, turning her photographs into tangible keepsakes she can cherish and share with others.
23. Personalized Puzzle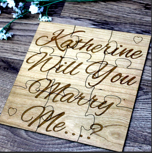 Consider making a bespoke jigsaw puzzle out of a great photo with particular meaning for both of you. It might be a photo from a memorable vacation, a special occasion, or a snapshot of a beautiful moment you shared. A customized puzzle will enhance your precious time together. The puzzle-solving process provides a chance for camaraderie, laughing, and shared experiences. You'll assemble the pieces collaboratively if you turn this photo into a personalized puzzle. You'll reminisce about the memories linked with the image and participate in essential conversations as you work together to reproduce it.
24. Funny Happy Birthday Person Holding Number
The artwork "Funny Happy Birthday Person Holding Number" is a colorful and playful illustration of a beautiful lady holding up a number that represents her age. This drawing makes for your girlfriend's perfect creative birthday gift in 2023 because it is personalized, unique, and fun. She will appreciate the effort put into selecting a one-of-a-kind gift that reflects her personality and celebrates her special day. Whether you frame it or use it as a greeting card, this drawing will surely bring a smile to her face and create a memorable birthday experience.
25. Travel Jewelry Organizer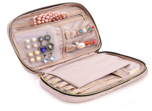 This jewelry bag is versatile enough for vanity, bedside table, or traveling. With this beautiful jewelry organizer, she can conveniently bring her favorite accessories wherever she goes. Personalization options include incorporating her initials, choosing a traditional design, or opting for a colorful splash to make it unique.
26. Art Supplies and Workshop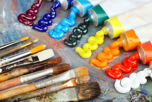 Art supplies and workshops can make a wonderful gift for your girlfriend, especially if she's passionate about art. By giving her a set of high-quality art supplies, you're providing her with the tools she needs to explore her creativity and create beautiful artwork. Additionally, enrolling her in an art workshop or class can further nurture her creative side by providing guidance, techniques, and inspiration from experienced artists. Such a thoughtful gift supports her artistic endeavors and shows that you appreciate and encourage her passions.
27. Personalized Laptop Case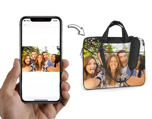 Sometimes, we economize and delay acquiring essential things. The laptop sleeve falls into this category, often overlooked or postponed. If you aspire to demonstrate your affection and desire to pamper your girlfriend with something extraordinary, give her an exquisite leather laptop envelope sleeve. Despite its simplicity, she will appreciate such a gift for sure. In addition, the beauty of the leather laptop envelope sleeve is that you can personalize it with any elements that suit your preferences or hers. The options are limitless, whether it be her initials, a meaningful quote, or a decorative pattern.
28. His and Hers Love Couple Drawing
The scenario of 'His and Hers Love Couple Drawing' embodies the utmost originality in expressing your profound love for that special someone in your life. By choosing this masterpiece, you can awe your girlfriend on her birthday, leaving an indelible impression with your heartfelt and romantic gesture. Rest assured; she will undoubtedly appreciate the depth of your affection and the thoughtfulness behind this extraordinary gift.
29. Personalized Bathrobe and Spa Set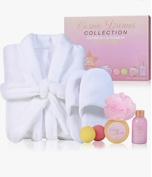 Surprise your girlfriend with an exquisite gift: a personalized bathrobe and spa set. Indulge her senses with a plush, monogrammed bathrobe that wraps her in comfort and style. Accompanied by a collection of wealthy spa products, this thoughtful gesture will transform her home into a haven of relaxation and rejuvenation. Let her unwind in utmost luxury and enjoy the blissful pampering experience that awaits her.
30. Birthstone Bear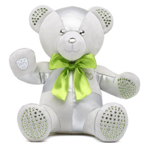 Seeing how some women maintain their childhood fondness for teddy bears and other cuddly animals is endearing. Gifting her one of these adorable bears will ensure she never feels lonely, especially when she misses you. For a personal touch, incorporate her birthstone to create a one-of-a-kind present that will make an ideal birthday gift for your girlfriend. This charming gesture will demonstrate your affection and thoughtfulness and evoke cherished memories of her childhood.
31. Personalized Photo Calendar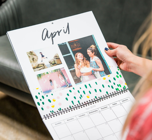 Crafting a customized calendar goes beyond being a practical tool—it becomes an excellent means of creatively capturing your girlfriend's beauty and individuality. This personalized calendar serves its purpose and holds the power to captivate. Incorporating her favorite pictures, significant events, and other essential details, it transforms into a remarkable gift when combined with a photo calendar. By presenting such a personalized gift, you demonstrate the care and consideration invested in selecting a present that resonates with her.
32. An Old Fashioned Coffee Maker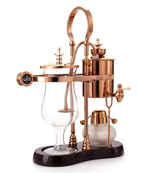 If your girlfriend is a coffee enthusiast, consider giving her a retro coffee maker that satisfies her caffeine cravings. By presenting her with this retro coffee maker, you'll fulfill one of her aspirations from her bucket list of must-have items for coffee lovers. Just envision the delightful moments shared while savoring freshly brewed coffee together. It may even evoke fond memories of your first kiss exchanged over a cup of coffee.
33. Valentine's Day Couple Caricature in Heart
Love deserves to be celebrated each day, extending far beyond the boundaries of Valentine's Day. However, her birthday presents a splendid occasion to express the depth of your emotions genuinely. Through this exceptionally unique gift, you can envelop her in a whirlwind of overwhelming emotions, leaving her heart brimming with joy and a radiant smile that reaches deep within her soul. It's an opportunity to demonstrate the sincerity of your feelings in a way that will forever etch itself in her memory.
34. Adventure Photography Session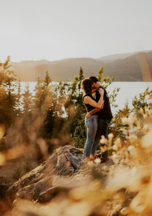 Surprise your sweetheart with an unforgettable present: an adventure photography session. Enlist the help of a skilled photographer and set off on an exciting adventure to a stunning spot. Capture and immortalize the most beautiful moments and precious memories you share in this fantastic location. The end product will be a gorgeous set of images that capture your love and the adrenaline of the adventure. This considerate present will leave a lasting impression and remind you of your special bond.
35. Slippers With A Cross-Band Design
No matter the scorching heat outside, many still suffer from cold feet. That's why a lovely pair of slippers make for an adorable birthday gift for your girlfriend, showcasing the perfect fusion of style and functionality. Criss-cross shoes have become a popular trend, and this new pair takes it a step further by incorporating a memory foam base, ensuring utmost comfort with every step she takes. This thoughtful present keeps her feet cozy and demonstrates your keen eye for fashion and practicality.
36. Surprise Party with her Loved Ones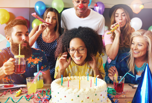 A surprise party holds a special place in everyone's heart; it involves meticulous planning and going the extra mile to unite significant individuals while keeping it a secret. The joy and appreciation from such a surprise are unparalleled, showcasing the love and effort invested by those who care deeply for the celebrated person. This remarkable gesture amplifies the occasion's significance, making it even more extraordinary and memorable.
37. One-Step Hair Dryer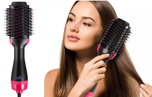 Is your lady spending hours in the bathroom arranging her hair with curling irons, straighteners, and hairspray? Gift her with the cult favorite hair dryer that saves time and helps her achieve her dreams' smooth and silky blowout. With this fantastic tool, you can make it to your next dinner party on time without compromising her impeccable hair game.
38. Personalized Cookbook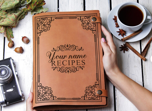 A personalized cookbook could be a fantastic gift idea for your girlfriend. You can gather her favorite recipes and some new ones you believe she would appreciate. Enhance the cookbook by including personal touches such as notes and anecdotes that make it even more special. You can have the cookbook professionally printed or create a beautifully designed digital version to give it a polished look. Either way, this thoughtful and customized present will surely delight your girlfriend.
39. Meditation Speakers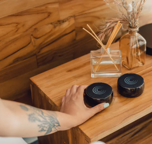 These stylish and straightforward speakers could be an excellent tool to aid her in unwinding. While the sounds may differ from session to session, they consistently promote relaxation. After the meditation session, she can tackle her day with inner peace, stability, and composure.
40. Personalized Adventure Map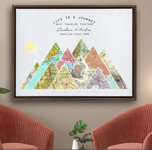 A personalized adventure map would be an incredible gift for your girlfriend. Craft a unique and tailored adventure map highlighting the places you have already explored together and the destinations you both aspire to visit. Enrich the map by adding pins, photos, and notes to commemorate your shared journeys and ignite inspiration for upcoming adventures. This thoughtful gift will be a cherished memento of your experiences and a constant reminder of the exciting explorations ahead.
41. Fitbit Charge 5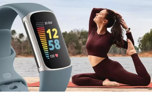 Physical exercise, such as walking, benefits everyone, and the Fitbit Charge 5 is meant to help in this attempt. It acts as a beautiful source of incentive for your girlfriend, with daily and hourly objectives, step challenges, and a lot of data to evaluate. The Fitbit Charge 5 may be a helpful companion for her whether she wishes to keep active, measure her progress, or embrace a healthier lifestyle.
42. Surprise Visit to a Place from her Past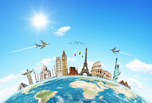 Surprising your girlfriend with a visit to a place from her past would be an extraordinary gift. Plan a spontaneous trip to a location that holds sentimental value to her, such as her hometown, a beloved vacation destination, or any significant place from her past. The opportunity to revisit those cherished memories together will evoke nostalgia and create a significant experience. The joy of reliving those moments and the shared bond it fosters will make this surprise visit genuinely remarkable.
43. Two Pieces Workout Outfit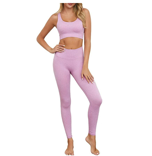 This two-piece ensemble is a crowd favorite among the top picks available. Although it may not provide complete squat-proof coverage, it is perfect for lower-intensity activities, such as Pilates, yoga, or leisurely lounging at home. Presenting her with this set as a gift will convey your deep appreciation for her interests and the pastimes she enjoys.
44. Watercolor Couple Portrait
$69.98

$55.99
Time ceaselessly marches forward, emphasizing the significance of immortalizing every precious moment in our lives, including the ever-evolving stages of love. Envision the mesmerizing allure that would adorn your living room or bedroom wall with the inclusion of such a breathtaking drawing, captivating the hearts of all who lay eyes upon it. As the years unfold, this remarkable artwork transforms into a priceless gem, a cherished possession that evokes a flood of delightful memories and stirs profound emotions. It becomes a treasured conduit that transports you to those cherished moments, reminding you of your timeless bond.
45. Bathtub Towel Rack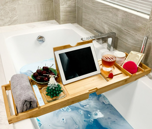 Nothing beats a leisurely soak in the bathtub when it comes to unwinding and promoting muscle recovery. However, your wonderful experience can be quickly interrupted when you step out of the tub to change the song on your phone, pour another glass of wine, or find a way to prop up your book. Such a bathtub caddy offers the perfect solution to all these issues; its easily adjustable shelves, crafted from beautiful and durable bamboo, allow you to store all your essentials. You can place your book, phone, glass, and even a tray of snacks in their designated spots. Whether it's a romantic evening with your significant other or a solo soak, this caddy is a must-have accessory to enhance your bathing experience.
46. Personalized Mixology Set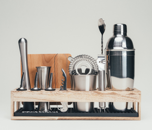 Surprise her with a customized mixology set that caters to her preferences if she likes cocktails. With this set, she can delve into the art of mixology, unleash her creativity, and craft delectable drinks. For a housewarming celebration, a holiday occasion, or her birthday, the Barbox is an ideal bartender kit gift that will endure time. It is guaranteed to delight your girlfriend and inspire her to showcase it in her home bar proudly. For example, consider an exceptional 17-Piece elite mixology bartending kit that encompasses all the essentials to exude the aura and confidence of a seasoned bartender. This comprehensive set consists of a bar mat, cutting board, 25 oz cocktail shaker, double-sided jiggers, Hawthorne strainer, mixing spoon, muddler, three liquor pourers, corkscrew, ice tongs, zester, utility cup, portable stand, glass holder, protective box, and mounting kit.
47. Reed Diffuser
Are you still thinking about what gift to give your girlfriend? A reed diffuser is attractive if she loves fragrances but cannot use candles at her apartment or workplace. This diffuser emits a playful, floral, sweet aroma that perfectly matches her personality. Once the scent has dissipated, the exquisite glass container can be creatively repurposed.
48. Surprise Outdoor Movie Night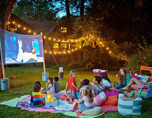 Create an unforgettable and enchanting gift for your girlfriend with a surprise outdoor movie night. Delight her taste buds by preparing her favorite snacks and curating a selection of movies with a special place in her heart. Transform your backyard or balcony into a cozy haven adorned with twinkling fairy lights, soft blankets, and comfortable cushions. Together, you can indulge in a romantic and memorable evening, cuddled up under the stars, as you immerse yourselves in the magic of cinema.
49. Vinyl Record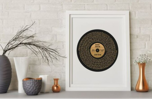 When searching for romantic birthday gifts for your girlfriend, nothing could surpass this record's charm. Every aspect of this heartfelt present, from the carefully selected tracks to the thoughtfully designed packaging, has been meticulously considered. The ability to incorporate two of your favorite love languages into the vinyl makes it even more unique. After selecting the perfect photos and stickers for the front and back covers of the disc, it's time to assemble them all, completing a truly personalized and meaningful gift.
50. Cold Brew Coffee Maker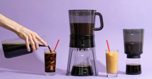 With summer approaching, a refreshing cold coffee becomes the ultimate comfort for anyone. If your girlfriend is a devoted Starbucks enthusiast, with coffee flowing through her veins, this cold brew coffee maker is an ideal gift choice. Not only is it very user-friendly, but it also delivers the most exquisite and flavorful cup of coffee. This practical and thoughtful birthday gift for your girlfriend is an opportunity you want to take advantage of.
51. Headphones With Noise Cancellation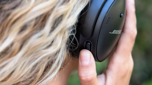 These headphones prove invaluable for individuals working in open floor plans or at home with a bustling household. The noise cancellation feature can be cranked up to block distractions or dialed down to maintain awareness of the surroundings. Uninterrupted enjoyment of favorite songs, radio shows, or e-books becomes a reality. Also, with a battery life of up to 20 hours per charge, these tech gifts can accompany her throughout the workday, workouts, and beyond. Consider these top-tier birthday gifts for your girlfriend to pleasantly surprise her.
52. Surprise Date Night in a Box
Offering a date night in a box can be a fantastic gift for your girlfriend. Consider including scented candles, gourmet chocolates, a specially curated playlist of her favorite songs, and a heartfelt, handwritten love letter. Each tag features a playful message that adds a touch of flirtiness. These cute details will set the stage for a memorable and intimate evening together.
53. Uprising Photo Book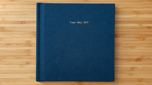 Is your girlfriend an adventurous spirit? Help her preserve the best moments of her experiences with this photo album, a gift she'll love for a lifetime. This album receives high praise from numerous reviewers who love its user-friendly photo uploading process (you can even upload directly from Instagram) and its printed pages' thickness and excellent quality. It's not just a regular photo album; it's an intriguing adventure challenge scrapbook that adds an exciting twist to the memories she captures.
54. Wooden Keepsake Box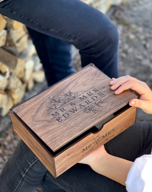 Consider this nostalgic wooden memento box when looking for the ideal birthday gift for your girlfriend. It's the ideal tool for her to save and remember the memories of your most memorable and treasured times together, whether they're gift cards, plane tickets, or sweet handwritten messages. You can also include a sweet message on the bottom of the package or inside the lid to make the wooden keepsake box an even more sentimental option for the best birthday gift for a girlfriend. This thoughtful and meaningful present will undoubtedly touch her spirit and become a treasure for years.
55. Personalized Notebooks
Notebooks hold a special place in the hearts of women, capturing their thoughts, dreams, and aspirations within the ink-stained pages of possibility. Whether she uses it to write grocery lists or capture her innermost thoughts, she will be delighted to carry this stylish notebook wherever she goes. The patterns and color schemes of the notebook can be tailored to your preferences, allowing for customization. Adding her name or initials as a thoughtful personalization option adds an extra touch.
56. Custom Duffel Bag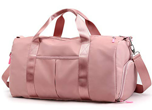 Are you seeking a practical, personalized gift for your travel-loving or gym-going girlfriend? Look no further than the Custom Duffel Bag! The water-resistant material and versatile sizing can hold all her essentials. Add her name or initials for a personalized touch to make it even more memorable. Plus, it's not just any bag - it has been selected by specialists as one of the best travel products on the market, making it a must-have item for her bucket list. Complete the gift by including other thoughtful travel essentials like lip balm or sunscreen.
57. Krelymics Mountain Tapestry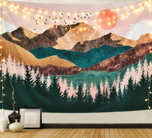 Transform your girlfriend's living space into a tranquil nature oasis with this stunning tapestry. Adorned with a serene depiction of majestic mountains, lush forests, and a captivating sunset, it brings peace and harmony to any room. It makes a thoughtful gift for your girlfriend and serves as an excellent housewarming present for anyone searching for a touch of natural beauty within their home.
58. The Sill Plant Gift Card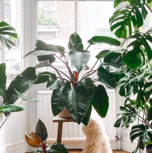 If your girlfriend enjoys gardening and caring for plants, a gift card to The Sill will make her day. This gift card will enable her to curate her botanical retreat, whether she wants to enlarge it or improve its beauty. With this beautiful gift, she can browse The Sill's extensive range and pick new green friends to add to her ever-growing exhibition of plant babies. Alternatively, she may use the gift card to stock up on fashionable and functional planters, ensuring she's well-prepared for her next trip to the nursery.
59. BinaryABC Portable Pearl Night Light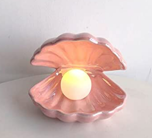 Whether your girlfriend requires it for her work-from-home setup or desires a charming companion for your travels together, this portable light is incredibly versatile. Its stunning combination of shiny gold and pearlescent pink is visually captivating yet retains a touch of neutrality, making it an attractive addition to any space. The ceramic shell embodies a trendy aesthetic and exudes subtle elegance. For an extra special touch, consider placing a small ring inside, be it an engagement ring or a meaningful token of your love, to earn bonus points and create a truly memorable moment.
60. Manio Cashmere Cashmere Knitted Wrap Shawl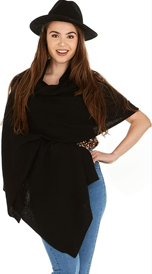 This luxurious cashmere wrap is a great gift option for girlfriends who enjoy outdoor activities in chilly weather. It keeps her warm and cozy and adds a touch of elegance to any outfit. The soft and high-quality cashmere material is gentle on the skin and provides excellent insulation against the cold. Whether she adores hiking in the mountains or enjoying a stroll in the park, this wrap will become her go-to accessory during the winter months. And with its classic design, it can be paired with various outfits for any occasion.
61. Flowers Strawberries For Her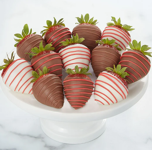 Surprising your girlfriend with a delightful gift like Flowers Strawberries is a delicious choice. These pink chocolate-covered strawberries are the epitome of Valentine's Day sweetness. Indulging in these delicious treats will ignite feelings of love and joy. Their vibrant pink color and decadent chocolate coating make them an irresistible symbol of affection. When capturing the essence of Valentine's Day, these strawberries take the cake.
62. DavidsTea Cupid's Café Tea Sampler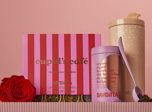 For tea enthusiasts who take pride in their well-stocked tea cabinets, this collection from DavidsTea is an absolute dream come true. It offers a delightful assortment of flavors that captivate the taste buds and ignite excitement. From the irresistible jelly donut to the refreshing matcha ice cream and the indulgent salted caramel oolong, each tea in this collection promises a unique and enjoyable experience. This carefully curated selection will become a treasured addition to her tea collection, providing moments of pure bliss with every sip.
63. MignonandMignon Birthstone Name Necklace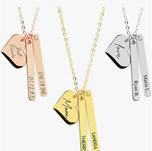 Regarding thoughtful gifts, nothing quite compares to the sentiment behind a personalized item bearing her name. This personalized touch adds a layer of thoughtfulness, demonstrating your attention to detail and desire to make the gift as unique as hers. Every time she wears this customized necklace, she'll be reminded of your love and thoughtfulness, making it a cherished keepsake that holds a special place in her heart. Further customize this necklace to include her name and birthstone, creating a truly unique and meaningful piece.
64. A Bracelet Set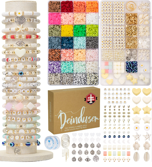 Although spending quality time together is the most precious gift, your girlfriend would genuinely appreciate an additional thoughtful gesture this year. Enhance her joy by presenting her with a delightful assortment of beads, raffia tassels, and elastic cords that would enable her to craft up to seven beautiful bracelets. On a rainy day, she might even involve her children in the creative process, creating stunning bracelets for everyone to cherish.
65. The Mindful Collective Affirmation Cards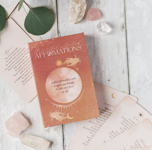 Words of affirmation have enormous power when showing love and making someone feel valued. That is why this Oracle deck is an excellent pick. It has a compilation of beautiful phrases and affirmations intended to increase confidence and empower the special lady in your life. She may resort to this deck and immerse herself in its positive themes whenever she needs a dose of terrible energy or a reminder of her worth. Even when you're not physically present, she may bask in self-love and enjoy her great attributes, thanks to this gift. It's a thoughtful and empowering gift that constantly reminds you of your fondness and support for her.
66. Jane Austen: The Complete Works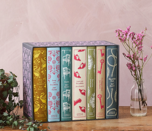 This box set makes an exceptionally thoughtful gift for any avid reader or hopeless romantic. Delve into the world of Austen's captivating storytelling and charming characters as this collection brings together some of her most beloved novels. From the witty and spirited Elizabeth Bennet in "Pride and Prejudice" to the heartfelt romance of Anne Elliot in "Persuasion," each book offers a delightful escape into a world of love, social intricacies, and personal growth. This box set is a gift of literature and a gateway to a timeless era that captivates and enchants any Austen enthusiast.
67. Instant Colorful Tea Latte Kit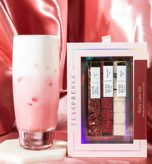 This fantastic kit lets your lady release her creativity and enjoy tea latte brewing. Each kit makes six gourmet tea lattes without a café line. She may choose between golden, pink, or matcha lattes to suit her mood and cravings. This package has everything she needs to make exquisite teas at home, including golden lattes, pink lattes, and matcha lattes. It inspires creativity, discovery, and tea-tasting in her kitchen.
68. Talking Tables The Wine Game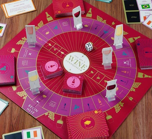 Choose an elegant board game that will challenge your girlfriend's wine expertise. This entertaining game teaches her about international wines; she can learn more about winemaking through challenges, quiz questions, and tastes. This engaging and instructional game will excite her senses and create exciting conversations, whether she's a wine enthusiast or just starting.
69. The 5 Love Languages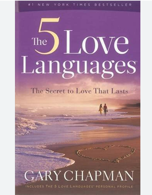 This book is bound to captivate and astonish her. Every page exudes a sense of enchantment, inviting her to immerse herself in its captivating story and beautifully crafted prose. Such a gift is a testament to your thoughtfulness and consideration, from the stunning cover design to the bonus content and exquisite illustrations. It is a testament to your understanding of her literary tastes and the depth of your connection.
70. RFAQK Cake Baking Tool Set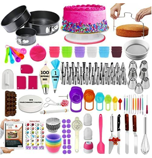 If your girlfriend is a fan of baking or has a sweet tooth, this 360-piece baking set is the perfect gift for her. It's a great way to encourage her hobby and give her the tools to create her confectionery masterpieces. The set includes everything from piping bags and tips to cake pans and decorating tools, so she'll have everything required to start.
71. Crossbody Bag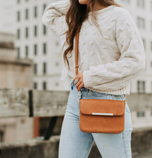 A crossbody purse is the perfect gift for a practical yet stylish girlfriend who's always on the go. With enough space for her essentials, including makeup, wallet, and keys, she can keep everything organized while staying effortlessly chic. This purse also allows for easy phone access, so she can text and grab a coffee simultaneously. It's a functional and fashionable gift, making it a surefire winner.
72. Silk Pillowcases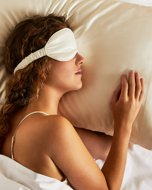 A thoughtful gift for your girlfriend can enhance her daily routine, like this luxurious silk pillowcase that promotes a peaceful night's sleep. Its smooth and soft texture helps prevent hair from getting tangled and minimizes facial creases. Your girlfriend will appreciate the practicality and elegance of this beautiful present, and it will be a daily reminder of your affection. Plus, it's a long-lasting gift she can use and cherish for years.
73. Stemmed Wine Glasses In Colored Glass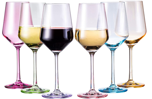 Impress your girlfriend with these exquisite handblown wine glasses that elevate her dinner parties and home wine nights to new heights. Their vibrant colors add a touch of elegance and sophistication to the occasion, making her parties even more memorable. She'll appreciate the classic and chic design, and every sip of wine will feel like a luxurious experience.
74. Sunday Funday Self-Care Skincare Kit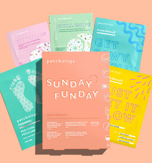 This self-care kit is an excellent choice for a last-minute gift for your special lady. Accompany it with a glass of her favorite wine and include one of these rejuvenating masks. It's a surefire way to transport her to pure bliss and relaxation, creating a heavenly self-care experience.
75. Leather Card Wallets
Simplify her everyday essentials effortlessly with this elegant leather wallet, particularly during this era of embracing minimalism. Despite its tiny size, it offers ample storage space for up to eight cards and a modest stack of bills. By gifting her this wallet, you'll help her stay organized while embracing the latest trend of living with less.
With an extensive array of suggestions available, even individuals with high standards or whims can discover the ideal gift to offer their girlfriend on her birthday. The options above encompass practical and imaginative presents and romantic gestures that will enhance your celebration flawlessly. Always remember that the most crucial element of any gift lies in the thought and love invested in it. Select something that aligns with her personality, and you will create a truly unforgettable birthday experience for her.