Employee Of The Month Gifts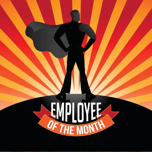 In any organization, recognizing and appreciating the exceptional efforts of top-performing employees is essential for maintaining a motivated workforce and cultivating a culture of appreciation. One highly effective way to achieve this is through the Employee of the Month program. Alongside the recognition and honor bestowed upon the recipient, presenting them with a thoughtful gift as a palpable symbol of appreciation has become customary. In this blog post, we will explore the importance of Employee of the Month gifts and their role in employee morale. We will also provide ten thoughtful and practical gift ideas to help you celebrate your exceptional Employee of the Month. These gift ideas range from personalized articles to tech gadgets and gourmet treats, all carefully selected to make your employees feel valued and recognized for their hard work and dedication.
1. A Personalized Caricature
Imagine the joy you would experience upon receiving a personalized caricature of yourself. Your employees would undoubtedly feel the same appreciation. A customized caricature, adorned with positive wishes and highlighting unique aspects such as hobbies or habits, is an ideal gift to express gratitude for their accomplishments. This unique artwork can be immortalized through various means, including printing and framing, transforming it into a canvas print, or even embroidering it onto merchandise like t-shirts and mugs. By offering versatile display options, such as showcasing a copy in the main office lobby or the employee cafeteria, the caricature becomes a tangible symbol of recognition, fostering a sense of pride and camaraderie among the workforce.
2. Gourmet Food Basket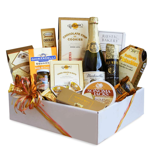 When recognizing and rewarding your diligent employees, a basket filled with gourmet snacks can be a delightful treat for your Employee of the Month. This carefully curated gift offers a splendid opportunity to indulge their senses and showcase your appreciation. From luxurious chocolates to artisanal cheeses and exquisite coffee, the options are abundant for creating a truly indulgent experience.
3. A Customized Tumbler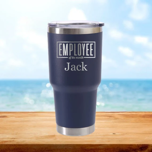 A practical and personalized gift option could be a top-notch tumbler featuring the employee's name or the company logo. This thoughtful gesture ensures they have a helpful item for everyday use and a constant reminder of their accomplishment.
4. Personalized Notebook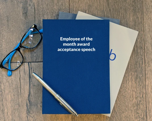 An excellent notebook is always a worthwhile addition. Consider gifting a premium notebook customized with the employee's name elegantly embossed on the cover. This thoughtful gesture suits employees who enjoy capturing their ideas or maintaining well-organized notes, making it a fantastic gift choice.
5. A Desk Organizer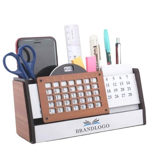 An elegant desk organizer is a practical solution for maintaining a neat and efficient workspace; its functionality becomes particularly valuable for employees working extensive hours at their desks. A designated place for pens, stationery, and other essentials promotes tidiness and ensures everything is within easy reach. Such a gift symbolizes the qualities of an exemplary employee.
6. A Personalized T-Shirt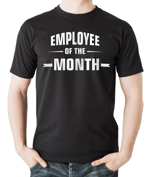 A personalized T-shirt bearing this special inscription is a tangible reminder of their outstanding performance and dedication. It creates a sense of accomplishment and boosts morale for the recipient and their colleagues who witness the recognition. Such a practical item can be worn with pride inside and outside the workplace, allowing recipients to showcase their hard-earned accolades. At the same time, the personalized touch adds a unique and thoughtful element, making the gift more meaningful and memorable.
7. Food Delivery Gift Card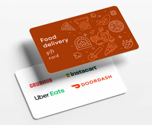 As the ultimate Employee of the Month gift, consider a hassle-free digital gift card that can be effortlessly ordered and sent to deserving employees. This thoughtful gesture allows them to indulge in a delectable takeout experience from a local eatery, all covered by the company. With the added convenience of three delivery apps, employees can explore various dining options and choose the perfect spot for a delightful lunch or dinner. It shows appreciation for their hard work and dedication and provides a well-deserved break from their routine, allowing them to savor a delicious meal without worrying about the expense.
8. Carhartt Deluxe Insulated Lunch Cooler Bag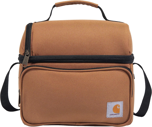 The Carhartt Deluxe Insulated Lunch Cooler Bag is the ideal Employee of the Month gift due to its exceptional features and practicality. This premium lunch bag is crafted from durable and robust materials and ensures long-lasting performance. Its dual-compartment design offers ample space for storing meals and snacks, while the insulated top compartment maintains the desired temperature, keeping food fresh and delicious. With a convenient shoulder strap, it becomes effortlessly portable, catering to employees who go to the office, commute, or travel frequently.
9. Assorted Teabox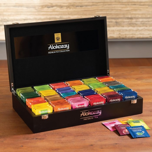 An Assorted Teabox would be an exceptional choice for the Employee of the Month as it offers a delightful and flavorful experience. This thoughtful gift provides a fragrant and delicious selection of teas that can be savored and enjoyed during moments of relaxation. After a demanding day at work, the soothing properties of herbal teas, infused with delicate essences like rose petals, chamomile, and lavender, create a tranquil and calming effect. Sipping on a warm cup of tea provides a moment of respite. It promotes restful sleep, allowing the Employee to recharge and rejuvenate for the next day's tasks with renewed energy and enthusiasm.
10. High-End Headphone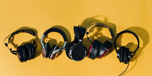 A gift loses its impact if it lacks personalization, utility, or a sense of enjoyment. High-end headphones effortlessly fulfill these criteria, as they are versatile devices that seamlessly integrating into various lifestyles. These headphones are indispensable companions for daily commuting, work-related tasks, or leisurely activities. Their ability to deliver exceptional audio quality enhances the overall listening experience, ensuring that the recipient can immerse themselves in the pleasure of good music.
Thank you for taking the time to read our blog, 'Employee of the Month Gifts.' While some of these ideas may be familiar to our readers, choosing the perfect gift can still be challenging. Our goal with this article was to provide a comprehensive collection of gift ideas to help you find what your employee needs and deserves. We hope the suggestions presented here have sparked your creativity and provided a starting point to select a meaningful and thoughtful gift for your exceptional employees. Remember, a well-chosen gift can go a long way in expressing your appreciation and recognizing your hard work.