Gifts for Employees from Boss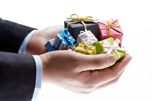 In the fast-paced world of professional life, our bonds with coworkers often become a cornerstone of our daily routines. It's not just about deadlines and meetings; it's also about camaraderie, collaboration, and celebrating big and small victories. That's why finding the right employee gifts can be a delightful way to foster a positive and motivating workplace atmosphere. In this blog, we'll explore creative and thoughtful gift ideas that go beyond the conventional, showing your team that you value their hard work and dedication.
1. A Personalized Caricature
Incorporating personalized caricatures into your corporate gifting strategy is a creative and meaningful way to boost team morale, foster positive relationships with clients, and celebrate the unique qualities of your employees. Caricatures are more than relegated to a drawer or forgotten on a shelf; they become a part of the office ambiance, adorning bookshelves, walls, or desks. This personalized decor adds a touch of character to an otherwise mundane workspace, making it a more enjoyable place to spend long hours. Whether it's an employee's work anniversary, a significant project completion, or even a retirement party, these artistic expressions capture the moment's essence; they show that you value your team's dedication and hard work.
2. Food Delivery Gift Card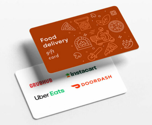 In the modern era of remote work and flexible schedules, showing appreciation for your employees has evolved beyond the traditional methods. One innovative way to reward and motivate your team is by offering them a digital gift card that allows them to enjoy takeout from a local eatery, all on your company's dime.
3. Cell Phone Stand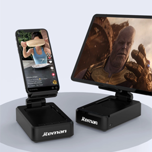 This cell phone stand is an ideal addition to your desk setup, offering versatile functionality. It allows you to join a Zoom meeting effortlessly, enjoy videos on your smartphone, or stream music through its integrated Bluetooth speaker.
4. A Lunch Cooler Bag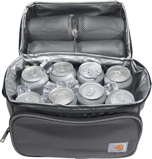 A Lunch Cooler Bag crafted from premium, durable materials and designed with a dual-compartment layout, an insulated top section, and a convenient shoulder strap is an exceptional gift for employees when presented by a thoughtful boss. This extraordinary gift has the potential to significantly enhance the lunchtime experience for any employee, particularly those who regularly report to the office, endure daily commutes, or frequently embark on business trips.
5. A Succulent Pot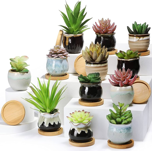 It's a common practice for workers to spruce up their workstations with plants and posters. Contribute by giving them the prettiest online succulent pot. A bamboo serving tray is also included with this planter. This way, they may turn their desk into a tranquil haven if they fill it with soil and plant their favorite succulent.
6. The Beatles Jigsaw Puzzle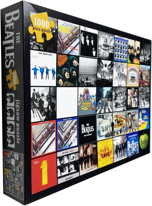 If your employee is a devoted Beatles enthusiast, they will cherish this considerate present. Whether for a remote worker's birthday or someone with a penchant for jigsaw puzzles, this sizable puzzle featuring album covers from The Beatles' discography makes an excellent choice. It can also be an enjoyable team activity or a refreshing break from work. You can acquire The Beatles jigsaw puzzle on Etsy.
7. Freak In The Sheets Mug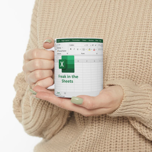 A "Freak In The Sheets" Mug is a fantastic gift for your employees because it adds a delightful and lighthearted touch to their workspace. Whether they excel in Excel or have battled frustrating pivot tables, this witty mug is guaranteed to bring a smile to their face and brighten their day. Plus, it's a practical 11-ounce vessel for their favorite beverage, making it a thoughtful and enjoyable gesture from a considerate boss.
8. Mindfulness Coloring Book For Adults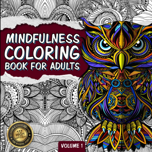 A Mindfulness Coloring Book for Adults makes an excellent gift for an employee because it offers a valuable analog break during the day. It provides your coworker a fun and relaxing activity to unwind and destress. With 50 diverse animal and flower patterns to color, it's a wellspring of creative inspiration, ensuring your employee finds moments of calm and rejuvenation amidst their busy workday. It's a thoughtful gesture that fosters relaxation and creativity.
9. DavidsTea Iced Tea Single Serves Sampler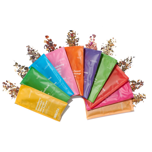 A DavidsTea Iced Tea Single Serves Sampler is a phenomenal gift for employees from a thoughtful boss. This sampler provides tea enthusiasts with a delightful and refreshing experience. Inside, it offers a diverse selection of 10 unique fruity tea flavors, including options like Strawberry Lemonade, Green Passion, Just Peachy, and Blood Orange Boost. It is even more remarkable that each flavor is generously included twice, ensuring 20 servings to savor.
10. AmuseNd Mini Size Cactus Humidifier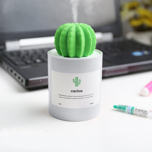 The AmuseNd Mini Size Cactus Humidifier is the perfect employee gift! It's portable, easy to power, and provides relief during dry winters. Compact enough for desks, its cute cactus design makes their day smile. It's a thoughtful way to show appreciation and care for their well-being.
When presenting gifts to employees on behalf of a supervisor or manager, it's important to remember that the price tag isn't everything. While luxury gifts may seem impressive, they can sometimes make people uncomfortable. On the other hand, a handmade or personally created gift can often convey more significance and genuine appreciation. So, when selecting gifts for your team, consider the thought and personal touch you can add, as it can often mean more than the cost.