10 Custom Graduation Gifts for Daughter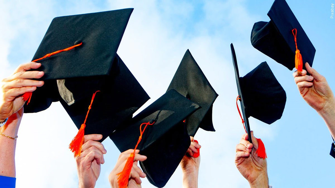 Whether your daughter is completing high school, college, or graduate school, it is a momentous occasion; years of diligent studying and passing exams have culminated in this achievement. Finally, the hard work has paid off, and she's about to graduate. This significant milestone is a source of her pride, victory, and the start of a new chapter. As a parent, you can celebrate and acknowledge her success by exploring creative graduation gift ideas for your daughter. These small gestures serve as a heartfelt expression of your love, support, and gratitude for all the effort she has dedicated throughout the years. Get ready to be amazed by how effortlessly you can discover the ideal graduation gift for your daughter with the assistance of our top recommendations. Look no further if you've been wondering what to get your daughter for her graduation gift. This blog has compiled a thoughtful selection catering to various tastes and preferences.
1. Personalized Caricature
As a creative, art-loving, and caring parent, you have the perfect opportunity to enhance your daughter's collection with a personalized caricature – a stunning trophy that will hold a special place in her heart. Displayed proudly on her wall, it will serve as a heartfelt reminder of her hard work and countless sleepless nights, a cherished token of gratitude for her dedication.
2. Fitbit Charge 4 Fitness and Activity Tracker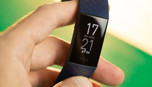 This activity trainer makes it effortless for your daughters to maintain their fitness goals, even after graduation. It comes supplied with a built-in GPS that allows them to monitor their pace and distance on the screen during outdoor runs, a 24x7 heart rate tracker for measuring calories burned, and a SpO2 monitor to aid in tracking their sleep patterns.
3. Keurig K-Mini Coffee Maker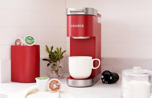 Such a delightful coffee conjurer is an essential addition to her life. With a swift flick of its magical button, it weaves a splendid cup of joe in the blink of an eye. Just grant it a Keurig K-Cup pod, a sprinkle of water, and behold the enchantment! Standing proudly under five inches wide, it's a space-saving sorcerer that thrives even in the coziest realms.
4. Ice Globes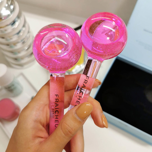 She'll adore these ice globes if she's into beauty products and treatments. They offer the perfect opportunity for mini cryo-facials in the comfort of her home. To use them, she needs to place the globes in the freezer for 10 to 15 minutes, then apply a smooth layer of moisturizer on her face before gently massaging her skin with the chilled tools.
5. Graduation Cap Keepsake Box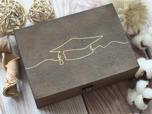 Celebrate her graduation with this exquisitely designed keepsake box shaped like a graduation cap, allowing her to treasure those special memories for a lifetime. It is the perfect storage solution for photos, mementos, and even her graduation cap!
6. Bachelor Cap Name Graduation Necklace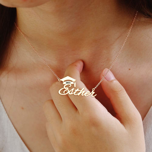 If you are wondering: 'What is a good graduation gift for my daughter,' consider this elegant and cherished item: a name necklace featuring a bachelor cap. This stylish and meaningful token of her accomplishment will be a delightful choice.
7. Personalized Acrylic Plaque and Stand For Graduation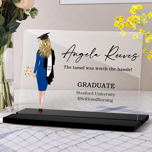 If you are wondering what is a good college graduation gift for a daughter, mark her special occasion in style with this refined acrylic plaque elegantly engraved with a congratulatory message. It includes a stand, making it a perfect decorative addition to her desk or shelf.
8. Urban Outfitters 3-Tier Wire Rolling Cart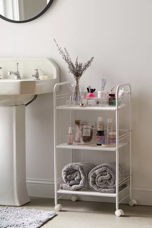 If you are still wondering what is a good college graduation gift for your daughter, consider this option: a cart that is not only cute but also incredibly practical. This thoughtful present will undoubtedly be helpful to her in her post-graduation journey. With all the essential storage needs in mind, it becomes the perfect solution for organizing perfumes, makeup, skincare products, jewelry, bath supplies, and more. Its functionality and charming design make it a must-have addition to any space, providing convenient and stylish storage for all your daughter's belongings.
9. Akola Bead Kit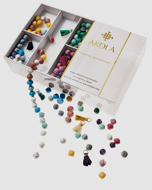 Women cherish personalized bracelets; this DIY bracelet kit will be the perfect companion if your daughter enjoys spending time indoors. It's a thoughtful and practical gift that allows her to create her unique bracelets, adding a touch of creativity and meaning to her indoor activities.
10. Money Balloon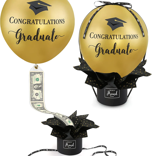 These money balloons are a fantastic alternative to traditional envelopes, adding a fun and creative twist to their graduation party. Instead of handing over a simple card, they'll have an exciting experience pulling the string and watching as the money keeps appearing. It's a delightful surprise that will surely be the celebration's highlight, making their special day even more memorable.
In conclusion, this blog has provided an array of custom graduation gifts that will make celebrating this momentous occasion in your daughter's life extraordinary. Whether you're a creative, practical, or empathic parent, you'll find gift ideas that resonate with the recipient intuitively. If you're wondering what is a unique graduation gift for your daughter, remember that by choosing either a sentimental keepsake or a practical item, you can be confident that your kind and thoughtful gesture will genuinely touch the graduate.