Personalized Gifts for Employees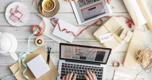 There will always come a time when you'll want to show your hardworking employees just how much you value their dedication and commitment. And what better way to express your gratitude than by presenting them with a personalized gift? Contrary to popular belief, these gifts don't have to break the bank; instead, they can be thoughtful, custom creations that bring a smile to your team's faces. Imagine starting your employees' day on a positive note, knowing that they are genuinely appreciated. In this blog, we'll explore a selection of personalized gifts that will improve their day and strengthen the bond between you and your invaluable staff members. Whether a small token of appreciation or a heartfelt gesture, these personalized gifts will surely leave a lasting impression.
1. Personalized Caricature
While traditional forms of appreciation, such as bonuses and certificates, have their merits, there's something inherently special about personalized creative expressions like caricatures and artful portraits. In a world where individuality is treasured, personalized caricatures offer a unique and heartfelt way to surprise employees and convey the appreciation they deserve. These creative expressions celebrate the distinctive qualities of each employee, fostering a sense of belonging, recognition, and joy. Thus, you'll boost morale and create a workplace culture that values and appreciates its greatest asset – its people.
2. Personalized Medals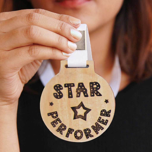 Medals are beautiful personalized gifts for employees because they symbolize recognition and achievement. They inspire motivation, boost morale, and create a lasting reminder of their dedication and hard work, fostering a sense of pride and loyalty within the team.
3. A Personalized Gift Pen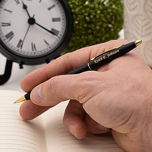 Customized pens are a great way to show your employees you appreciate them and make them feel like executives. A fancy pen leaves a classy impression and shows you value their work.
4. An Engraved Desk Name Plate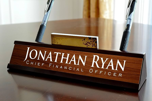 An elegant desk name plate makes an excellent gift for your employee. It adds style to their workspace and makes them feel valued as belonging in your company. It's a thoughtful recognition gift that reminds them of your appreciation all year round and helps everyone remember their name!
5. A Custom Drinkware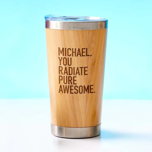 Essential for every desk, a custom coffee mug, water bottle, or tumbler is a thoughtful gift to express gratitude to your team. Personalize it with a monogram, a photo, an inspiring quote, or the company logo to make this employee appreciation gift truly unique and meaningful.
6. Tote Bags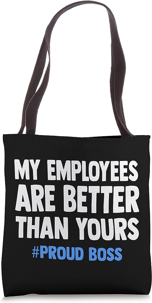 Custom tote bags are a practical corporate gift that everyone in the company can use. For an exceptional employee, personalize it with their name, picture, or initials. If it's for a group, use the company logo. These unique gifts are handy for work or as an everyday bag for personal use.
7. Personalized Bobblehead Figurines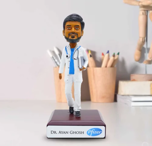 Gifting an employee a bobblehead is an excellent way to express gratitude for their dedication. This gesture demonstrates the company's attentiveness and thoughtfulness, conveying that the employee is highly valued and trusted. Consequently, it can enhance employee loyalty and motivation.
8. A Leather Earbud Holder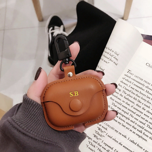 A leather cord holder makes a considerate present for your employees who are passionate about music. It provides a neat and cozy storage solution for various earbuds. With its uncomplicated yet inventive design, this gift idea will leave a lasting impression on anyone you give it to.
9. A Personalized Table Clock
At the forefront of our selection of personalized employee gifts is a clock that offers the flexibility to be customized with a chosen photograph as its background. This choice stands out due to its concealed influence; presenting a clock to your team members subtly instills a sense of punctuality and underscores the importance of time, down to the tiniest fraction of a second.
10. A Passport Cover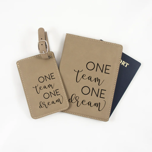 Every employee should prioritize taking a well-deserved vacation, as it is essential. As you know, a satisfied and valued employee can significantly benefit the business and its owners. While this gesture might not directly impact the business's bottom line, it can leave a lasting impression of care and affection in your employees' hearts, like a passport cover personalized with their name engraved on a metal plate.
Remember, the key is to pay attention to your employees' preferences, identify their likes and dislikes, and infuse creativity into your gift-giving. By doing so, you can strengthen your team's morale and create lasting connections that go beyond the workplace.