Sustainable Bridesmaid Gifts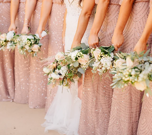 Every detail of your wedding day matters, from the dress you've been dreaming about to the music that will play during your first dance. But among all the things to think about are your bridesmaids. These fantastic ladies are a big part of your special day, and you must show them how much you appreciate them. Finding a way to thank them shows that you know how important they are and how close you are. Explore our blog post titled 'Sustainable Bridesmaid Gifts.' Within, we'll delve into concepts that benefit the Earth and carry deep significance, underlining your gratitude for your bridesmaids' support while showcasing your commitment to the environment.
1. Personalized Artwork
A personalized caricature makes for an excellent sustainable bridesmaid gift due to its unique combination of thoughtfulness and eco-friendliness. Unlike conventional items that might contribute to waste or clutter, a personalized caricature is a customized piece of art with sentimental value, ensuring it won't be discarded easily. Such personalized artwork shows that you've put thought into their gift, making them feel special and appreciated, ultimately resulting in heartwarming smiles and lasting memories.
2. Portrait Champagne Flutes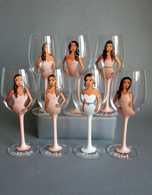 Personalized bridesmaid gifts are not just trinkets but expressions of gratitude, love, and lifelong friendship. Each carefully chosen gift is a testament to the effort put into recognizing the unique qualities of each bridesmaid. When they raise their customized champagne flutes, they are toasting to the couple's happiness and the enduring bonds of friendship that will continue to flourish long after the wedding day. So, if you're considering bridal party gifts, remember that the beauty of personalization lies not only in the gesture itself but in the memories and emotions it etches into the hearts of your bridesmaids.
3. Snug Slippers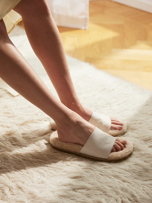 Receiving a comfortable pair of new slippers is a beautiful idea, and your bridesmaids will probably agree. With all the organizing, getting ready, and celebrating, they'll love the chance to relax in these cozy slippers. Each soft white slipper has its first name embroidered, so there's no confusion when you're all hanging out. Bridesmaids' gifts don't have to be extremely special; sometimes, simplicity is perfect!
4. Eco-Friendly Hair Clips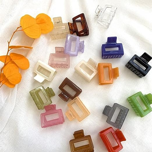 The best sustainable bridesmaid gift transcends fashion. Opt for hair accessories aligning with your values; choose from the most reputable accessory brands prioritizing sustainability. By making a conscious choice, you're supporting companies prioritizing the well-being of people, animals, and the environment, ensuring that your gift extends its positive impact beyond the recipient.
5. Silk Pajamas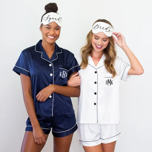 Silk is considered a natural fiber obtained from silkworms. Unlike synthetic materials, this fabric is biodegradable, naturally breaking down over time without contributing to environmental pollution. Moreover, Silk pajamas aren't just limited to nighttime wear. They can also double as loungewear, making them versatile additions to a wardrobe. Bridesmaids can enjoy them during leisurely mornings, spa days, or casual hangouts.
6. Flower Arranging Experiences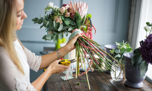 Consider this adorable idea for a bridesmaid gift, perfect for your creative friends. Today, many online classes and experiences are guided by experts in various fields, such as cooking, painting, flower arranging, mixology, and more. There's sure to be an option that appeals to every member of your bridesmaid squad.
7. A Throw Blanket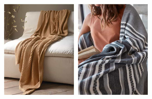 No matter the event, a snug throw blanket is always a delightful present. When your bridesmaids open these beautiful blankets adorned with their monograms, they'll feel instantly valued. This personalized gesture will make them feel appreciated and add a touch of elegance to their living spaces.
8. A Leather Tote
Treat your friends to something they can proudly flaunt no matter where they are - a chic leather tote bag that exudes a higher value than its actual cost. Such unique articles are bound to elicit joyful reactions from your friends as they witness the care you've invested in selecting a gift of exceptional quality. These tote bags come in various colors, and they are designed to align with your friends' personalities while offering ample space for carrying all their essentials when they're out and about.
9. Bridesmaid Keepsake Ornaments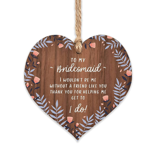 Are you looking for gifts for your bridesmaids? If they celebrate Christmas, consider giving each of your best friends a unique ornament with their name, wedding role, and the year. They can hang it on their Christmas tree every year, remembering the day they helped you say, 'I do.'
10. Birth Flower Necklaces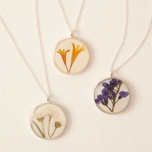 The charm of personalized gifts is extraordinary, and that's precisely why these birth flower necklaces stand out as an excellent choice for bridesmaid gifts. With a distinctive pendant for every month, each adorned with a natural flower preserved in resin, you can select the one that corresponds to your bridesmaids' birth month, whether it's January's carnation or December's narcissus.
In wrapping up our exploration of sustainable bridesmaid gifts, we find that the essence of these thoughtful choices extends far beyond the wedding day itself. The beauty lies in their versatility, as most of our gift ideas seamlessly integrate into various aspects of the wedding journey. From preparation to celebration and beyond, these gifts find purpose beyond the ceremony, enriching the lives of your cherished bridesmaids. With each carefully chosen present, we aim to create lasting memories and meaningful connections that flourish long after exchanging the final vows.