Sustainable Christmas Gifts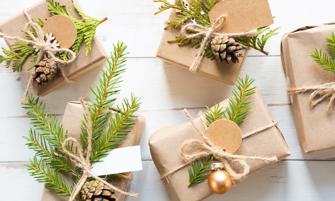 As Christmas approaches, it's the perfect time to celebrate the spirit of giving and our commitment to a more sustainable future. In this guide, we'll explore a curated selection of thoughtful and eco-conscious gift ideas that bring joy to your loved ones and contribute to minimizing our impact on the planet. From innovative upcycled creations to ethically sourced treasures, join us in discovering how you can make this festive season both memorable and environmentally responsible. Let's unwrap the joy of sustainable giving together!
1. Personalized Caricature
If you ask yourself why a personalized caricature is a sustainable gift, the reasons become even more compelling: Reduced Physical Materials: The production of physical goods often involves manufacturing processes that can harm the environment due to waste production and energy consumption. By contrast, a digital caricature eliminates the need for physical materials, thus reducing its environmental footprint. No Shipping or Transportation: Physical gifts require transportation to deliver, often leading to carbon emissions from vehicles. A digital caricature can be sent via email or other digital platforms, eliminating the need for transportation and the associated environmental impact. Long-lasting and Non-degradable: Unlike physical gifts that may wear out, break, or be thrown away, digital caricatures are long-lasting and don't contribute to landfill waste. They can be kept and enjoyed indefinitely without any physical degradation. Saves Resources: Creating a digital caricature requires significantly fewer resources than traditional gifts. No trees need to be cut down for paper, no mining for metal, and no synthetic materials are needed. Personal and Unique: Sustainable doesn't have to mean impersonal. A digital caricature is a highly personalized gift that can be tailored to the recipient's likeness and personality, making it a sustainable choice and a meaningful and thoughtful gift. Choosing a personalized caricature isn't just a gesture of thoughtfulness; it's a step towards sustainable giving. Embracing this eco-friendly option showcases your care for the planet while offering a timeless and meaningful present that brings joy without causing harm.
2. Sustainable and Cozy Sweaters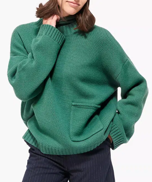 Embrace sustainable gifting this Christmas by choosing snug sweaters. Crafted from eco-friendly materials, they offer warmth, style, and ethical choices. Show you care for loved ones and the planet—lasting quality, unique designs, and reduced environmental impact make these sweaters thoughtful and meaningful gifts.
3. An Indoor Plant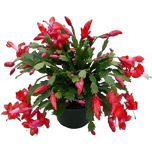 Are you aware that engaging with plants can enhance people's happiness, well-being, vitality, and serenity? This season, consider gifting your dear ones a potted herb garden or a vibrant orchid—a source of enduring delight and elegance. By doing so, you'll not only bring joy but also counterbalance the greenhouse gas emissions associated with alternative gift choices.
4. Reusable Notebook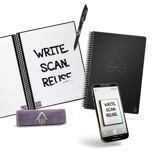 No surplus paper is required! Write notes and ideas in this intelligent notebook. In a matter of seconds, they're stored in an app to prevent misplacement. Such an innovative concept minimizes paper consumption, aiding in reducing carbon emissions.
5. Drinking Glasses with Bamboo Lids and Glass Straw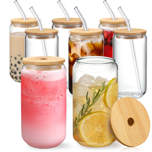 Choose Drinking Glasses with Bamboo Lids and Glass Straws for the perfect Christmas gift. Embrace the trend you've seen on TikTok and opt for sustainability. Reusable glasses and non-plastic straws show your commitment to the environment. With eight in a pack and noted durability by Amazon reviewers, it's a stylish and responsible choice.
6. There's Only One Planet Earth Tote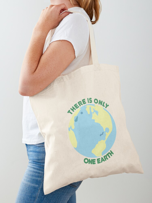 Opt for the 'There's Only One Planet Earth Tote' as the ultimate Christmas gift. This stylish tote conveys an eco-conscious message while reducing plastic bag usage during grocery trips. The company's zero-waste commitment is evident through minimal packaging crafted from organic cotton. Choose a fashion that advocates for the planet!
7. Socks That Plant Trees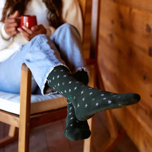 Choose Socks That Plant Trees for Christmas Gifts - a stellar choice! These socks embody sustainability, being crafted from organic cotton. Plus, they contribute to a vital environmental mission. Purchasing a pair triggers a $1 donation (equivalent to planting ten trees!) to Trees for the Future, a non-profit dedicated to sub-Saharan Africa's reforestation and community empowerment. Ideal, meaningful presents!
8. UncommonGoods Recipe Stand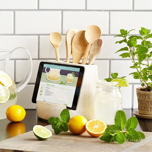 Opt for the 'UncommonGoods Recipe Stand' this Christmas—a brilliant pick! While tablets are kitchen essentials, their vulnerability to mess and space constraints can be daunting. This ingenious stand tackles these issues flawlessly. Embrace portability and quick recipe access without risking your tablet's safety—an innovative, affordable solution for a clutter-free, efficient cooking experience.
9. Bamboo Steamer Basket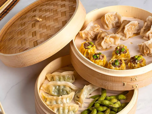 For 'Sustainable Christmas Gifts,' this eco-conscious bamboo steamer is a delightful option, even for those just starting their culinary journey. Position it gracefully over a pot of boiling water, arrange your assortment of vegetables and delectable dumplings within, and allow the steamer to orchestrate the cooking process effortlessly. Once your culinary creations have been perfected to scrumptiousness, the steamer seamlessly transitions to the tabletop, presenting your dish with flair. Notably, the bamboo material streamlines the cleaning routine and exhibits remarkable resistance against stubborn stains, enhancing practicality and aesthetic appeal.
10. House of Marley Stir It Up Wireless Turntable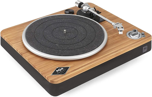 Opt for the 'House of Marley Stir It Up Wireless Turntable' as the ultimate Christmas gift. This sleek turntable exudes style while championing sustainability. Crafted from bamboo, eco-friendly silicone, recycled plastic, and recyclable aluminum, it arrives in eco-conscious packaging. More than its looks, it's a versatile marvel, functioning as a record player and Bluetooth speaker. The automatic start-stop feature safeguards your vinyl from scratches. A fusion of aesthetics, innovation, and eco-consciousness that promises a gift to remember.
Why settle for an ordinary present when you can select something with a dual purpose? By opting for presents that prioritize the planet and its resources, you're not only delighting your loved ones but also contributing to a more eco-friendly future. We hope this article has aided you in uncovering the ideal gift, and we extend our best wishes for joyful and environmentally conscious gift-giving!