Sustainable Corporate Gifts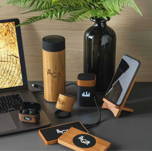 Within this blog post centered around the concept of "Sustainable Corporate Gifts," we will explore a more practical approach to the art of gift-giving in the business world. Do you know standard presents like calendars, pen drives, and heavy paperweights with a company logo? Well, they usually get forgotten right after they're given. They might gather dust or even end up in the trash. But we've got a solution! Say goodbye to those boring gifts and hello to something special. Imagine giving personalized gifts to your clients and employees that mean something. These gifts stand out and show that you care. Plus, they're not just any gifts – they're sustainable too. That means they're good for the environment. So, let's explore how you can make a positive impact with thoughtful and unique corporate gifts that everyone will remember.
1. A Personalized Caricature
Imagine giving a gift that's super unique and good for the Earth too. That's what a personalized caricature can do, and here's why it's the best sustainable corporate gift: 1. Unforgettable and Special: A caricature is like a funny picture that shows a person's personality in a fun way. It's not something people see every day, so it's memorable and makes them feel special. 2. Less Waste: Unlike common gifts that might end up in the trash, a personalized caricature is a piece of art people want to keep. It's not something that gets thrown away, so there's less waste. 3. Personal Touch: When you get a caricature made for someone, it shows you know them. It's a way to connect personally, essential in business relationships. 4. No Extra Stuff: Many gifts come with lots of packaging or extra stuff that's not needed. A caricature doesn't need all that. It's a simple and meaningful gift. 5. Supports Artists: When you choose a personalized caricature, you support an artist who creates it. It helps them keep doing what they love, making the world more colorful. 6. Environmental Friendly: Caricatures are usually made digitally nowadays, which saves paper and materials. It's a small step towards being kinder to our planet. So, a personalized caricature is the way to go if you're looking for a gift that stands out, makes people smile, and cares for the environment. It's a win-win for everyone!
2. Water Bottles Made of Recycled Plastic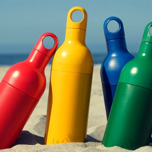 One of the top eco-friendly gifts for businesses is the Buoy Bottle. It's not just a regular water bottle – it's special because it's made from plastic collected from rivers and lakes before reaching the ocean. The bottle has three parts, so you can easily clean and fill it up. You can even use the top parts as a cup to drink from. It's light, safe to wash in the dishwasher, and easy to carry. And guess what? It's proudly made in the USA! So, it's a great way to care for our planet while having a functional and cool bottle.
3. Sustainable Company Backpacks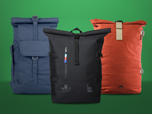 Though the weight of the entire world might be too much for your shoulders, the finest sustainable backpacks offer a way to carry not just your belongings but also a slice of responsibility for the world we share. If you're already using a backpack, the longer you keep it, the better it is for the environment. Using it for a long time means fewer new backpacks are needed, which is good for the Earth, but there's a time when even your favorite backpack needs to retire. It happens when the straps get too old, the zippers are missing, and there are many mysterious stains. Keep the Earth-friendly vibe going and choose a sustainable backpack. The top eco-friendly backpacks are created using materials that are good for the environment, like extra fabric and recycled plastic bottles. These materials help stop pollution that can hurt the planet. It's an excellent corporate choice for people who care about the Earth and what they carry.
4. Sustainable Apparel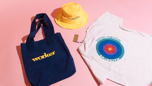 According to the data, 67% of shoppers think about eco-friendly materials when they buy clothes, and your employees are probably into sustainable fashion too. Many cool clothing brands use eco-friendly stuff like organic cotton; it's unique because it uses less water than regular cotton. Another fantastic idea for company gifts is hats made from recycled plastic. It helps cut down on pollution by 32% compared to new plastic. It's a win-win!
5. Bamboo Electronics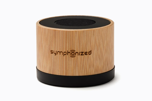 As you're aware, bamboo is a superstar in the eco-friendly world. It grows independently, takes in carbon dioxide and gives out oxygen, breaks down naturally, and doesn't need much water. And what's cool? Many electronic gadgets are made from this unique bamboo that can make your company look greener! There's something for everyone, from wireless charging pads and Bluetooth speakers to all-natural bamboo earbuds.
6. Reusable Coffee Cups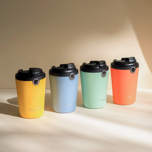 Currently, approximately 8.3 billion tons of plastic exist globally, with 6.3 billion tons of it being classified as waste. Businesses that care about the environment encourage their workers to recycle. But the fantastic environmentally-friendly companies provide valuable solutions, so giving reusable coffee cups as gifts at work is a great idea. There are excellent choices made from plastic, glass, or bamboo that can be recycled. And some are even made entirely from glass that's blown by hand.
7. A Puzzle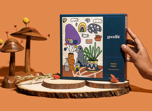 Solving puzzles is a timeless holiday tradition, and these puzzles bring a fresh and eco-friendly twist! Goodfit presents unique puzzles created in partnership with artists. Moreover, every puzzle is crafted using entirely recycled cardboard and contributes 10% to a cause or charity selected by the artist. They also provide special deals for larger orders, and you can contact them to explore customization possibilities.
8. Organic Yoga Mat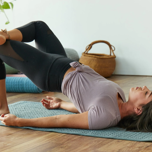 An environmentally conscious mat offers a safe and chemical-free area for yoga and meditation routines as it is crafted from organic elements. Therefore, an organic yoga mat promotes employees' health while reducing environmental harm.
9. Books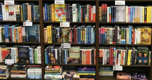 Most employees dedicate their entire workday to staring at screens, making it essential to take a break from this activity when relaxing. Therefore, why not give them the gift of a non-screen narrative as a token of appreciation? Engaging in reading not only alleviates stress but also has the potential to enhance work performance in unanticipated manners. However, the primary allure is allowing individuals to immerse themselves in an alternate realm for a brief span—truly a remarkable and valuable gift.
10. Green Goodie Box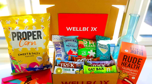 Using the green goodie box, you can offer your staff a nutritious snack selection that encourages environmentally mindful eating preferences. Typically, these packages include organic dark chocolates and responsibly sourced dried fruits and nuts. Nevertheless, you can tailor the food options to your employees' preferences by incorporating your personalized choices.
In conclusion, as you delve into the realm of sustainable corporate gifts, it's crucial to bear in mind that crafting robust corporate social responsibility strategies will not only contribute to the endurance of your company but also enhance its standing and attract a fresh wave of customers who hold sustainability in high regard.