Sustainable Gifts for Her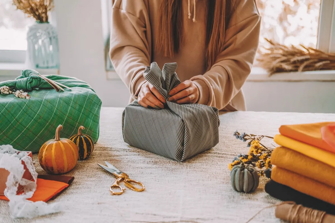 Discovering the perfect presents for your environmentally mindful friends is an exciting journey filled with numerous options. From clothing and cosmetics to household essentials, the possibilities are abundant when selecting organic, sustainable, and non-toxic items. Prioritizing eco-friendliness also involves considering the packaging's biodegradability or recyclability. In this blog, we'll explore a variety of thoughtful choices, including creative, personalized artworks, beauty products, and versatile reusable tote bags – all of which stand as excellent suggestions for embracing eco-conscious gift-giving.
1. A Personalized Caricature
A Personalized Caricature is the epitome of a sustainable gift for her. It blends artistic creativity with environmental consciousness, requiring minimal resources compared to traditional gifts. Crafted digitally, it reduces waste, conserves materials, and offers a timeless keepsake that captures her uniqueness in an eco-friendly and delightful way.
2. Kyrgies Sustainable Slippers
In search of eco-friendly presents for the woman who adores snuggling up with a cup of cocoa and an engaging book throughout the winter season? These sustainable slippers, crafted from premium merino wool, feature reclaimed leather soles and repurposed sheep's fur lining. Beyond their durability, immense coziness, and aesthetic charm, these slippers are meticulously handmade upon order, promising years of use. Could it be worth considering a pair for ourselves at this point too?
3. Cork Farmers Market Tote Bag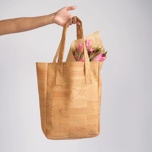 Surprise your eco-conscious friend with a Tiradia Cork cork farmer's market tote, a delightful gift that goes hand in hand with the zero-waste lifestyle. Cork is a paragon of sustainability – it's vegan, hypoallergenic, antimicrobial, waterproof, lightweight, and enduring. And the cherry on top? It's completely biodegradable and recyclable. The added charm lies in that each style is meticulously handcrafted with care in the heart of Aveiro, Portugal.
4. Indoor Garden Kit
Empower your friend to nurture plants all year round with a truly perpetual gift; a sleek, intelligent indoor gardening system that epitomizes the concept of continuous giving. Its biodegradable plant pods come loaded with seeds and essential nutrients. What sets it apart? A cutting-edge patented nano-material that effortlessly takes charge of nourishment, oxygen, and hydration for your plants. The outcome is striking: robust plants flourish 30% quicker while remarkably conserving 95% less water – a testament to innovation that makes a difference.
5. Eco-Friendly Nail Polish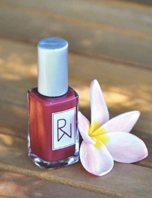 On the hunt for wallet-friendly yet top-tier eco-conscious gift concepts for her? Your search ends with Redeemed's vegan and non-toxic nail polish collection. While we've opted for an exquisite cold-weather shade, the choices expand to over 30 captivating hues, from soft blush to creamy white. A spectrum of virtues – superior quality, extended endurance, and a clean composition devoid of harmful chemicals – make this nail polish a dreamy addition to any eco-conscious beauty routine.
6. Bamboo Capsule Palette
Let's expand the choices for our makeup enthusiasts. Presenting an irresistible addition: the bamboo palette. It's not just among the finest eco-conscious gifts for her but also a genuinely charming one. This palette's dimensions are optimized for Elate's shadow refills, yet it's versatile enough to accommodate package-free makeup from other compatible brands. What's even better? The brand proudly holds a B-certification, ensuring all materials are sourced sustainably and ethically – a gesture we deeply admire.
7. Handmade Upcycled Sari Apron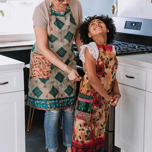 Your friend will undoubtedly cook and bake with a dash of flair, all thanks to this upcycled apron (and your thoughtful choice!). This gem isn't just reversible; it's meticulously crafted from repurposed cotton sari fabric, showcasing sustainability and style. Plus, its impact extends far beyond fashion – by investing in this apron, you're directly contributing to the well-being of women artisans, ensuring they can provide for their families basic needs and education. And as if that weren't enough, it conveniently features pockets to make culinary adventures even more delightful.
8. Monstera Houseplant Tropical Jungle Foilage Travel Mug Gift Set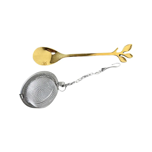 This reusable travel mug boasts plant-based origins, devoid of toxins, and biodegradable, diverging from challenging-to-recycle, throwaway cups. The accompanying gift ensemble includes a tea strainer and a charming golden-leaf spoon. And who can resist the charm of a personalized touch? This notebook provides an array of customization avenues: an exclusive cover design, diverse paper selections and dimensions, an optional spine message, and your recipient's name beautifully gracing the cover. Moreover, it's meticulously fashioned using premium recycled paper and hues derived from natural mineral sources.
9. Succulent Gift Box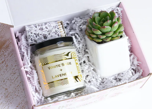 Ideal for the gardening enthusiast, this could be a fantastic choice! Delight her with a charming gift box containing an environmentally conscious candle (crafted from 100% soy with a cotton wick) and a dainty succulent nestled in a small ceramic pot. Even the packaging follows the eco-friendly path, thoughtfully fashioned from recyclable materials.
10. 100% Cotton Bath & Shower Loofah Puff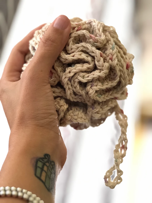 Kindly reconsider using plastic loofahs due to their negative impact on the environment. Instead, consider opting for this shower pouf crafted from cotton, allowing for multiple uses and easy washing in the machine. This environmentally conscious present could be an excellent addition to an eco-friendly self-care gift collection. It's conveniently delivered in a compostable mailer, aligning with eco-friendly values.
In the face of the pressing climate emergency, the need for swift and meaningful actions to mitigate its effects on our everyday existence has become paramount. Our commitment to achieving ambitious climate goals demands rapid and transformative change. A crucial catalyst in this endeavor is innovation. As we've explored 'sustainable gift options for her,' we've ventured into a realm where conscious choices merge seamlessly with innovative solutions, showcasing how even our gift-giving practices can contribute to a brighter, more sustainable future. We hope you've found inspiration within these pages and discovered the perfect idea that resonates with your values. We can drive the change needed to navigate the challenges ahead through thoughtful choices and innovative thinking.