Sustainable Holiday Gifts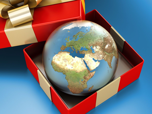 If getting plastic gifts makes you unhappy, if you're bothered by people not separating their trash, and if it pains you to see animals dying in the oceans due to pollution, then you'll find this blog fitting for you. It's a place to learn about better choices and find ways to make a difference. In today's world, how we choose gifts has changed; it's not just about how much they cost but also their impact. Being a thoughtful shopper means finding presents that are good for the Earth. Below, we'll showcase a variety of eco-friendly gift options for the holiday season.
1. A Personalized Caricature
Imagine the joy that lights up someone's face when they receive a caricature that humorously exaggerates their distinctive traits, hobbies, or even inside jokes. It's a tangible reminder that they are understood, appreciated, and celebrated for being their authentic selves. This emotional connection goes beyond the superficial, touching on the core of human relationships – the ability to make someone feel seen and valued. Beyond their artistic and emotional value, personalized caricatures are an endurable alternative to conventional gift-giving that embraces the digital age, minimizes waste, and aligns with the growing movement toward sustainable living.
2. Indoor Garden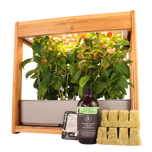 Discover the future of gardening with such an exceptional Indoor Garden solution! Enjoy the unbeatable taste and nutritional benefits of just-picked ingredients, enhancing your culinary creations and promoting a healthier lifestyle. No matter the season, you can enjoy a thriving garden right in the comfort of your home. By growing your herbs and greens indoors, you're cutting down on transportation emissions associated with store-bought produce. Furthermore, it presents an excellent eco-conscious gifting option for holiday occasions.
3. PILOT Gel Pens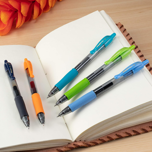 Stationery enthusiasts are bound to find this incredibly appealing. Every one of these pens has been crafted from recycled bottles – isn't that remarkable? You'll receive a set of twelve in each pack, with various delightful colors. Moreover, these pens boast exceptional comfort and have earned the distinction of being a past winner of the Sustainable Innovation Awards.
4. MMmat Silicone Baking Mats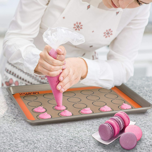 Discover a precious sustainable gem – these innovative silicone mats that can replace your kitchen's aluminum foil and parchment paper. They're super durable, naturally non-stick, and you can use them repeatedly. Such mats work like magic for baking all kinds of yummy treats, making your cooking adventures more eco-friendly and convenient.
5. A Hydro Flask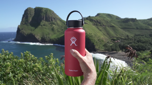 Do you have a friend who uses plastic water bottles - you can help them be kind to the Earth by suggesting to try the Hydro Flask. It's a cool bottle that looks nice and keeps drinks hot or cold for a long time. Their construction and quality materials ensure they can withstand daily use's rigors. This longevity means fewer bottles are discarded over time, further reducing waste.
6. An Organic Cotton Backpack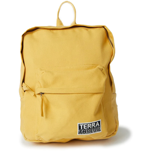 This super-strong backpack is fantastic for use at work, school, outside, or every day. It's made from exceptional cotton that's good for the Earth, and it comes in lots of colors with lots of pockets. Furthermore, when you buy this bag, the environmentally-conscious brand Terra Thread ensures that 20 meals are donated to helpless families, children, and seniors through Feeding America.
7. Flower Vase Recycled Glass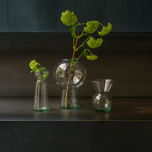 A recycled glass flower vase is a fantastic eco-friendly gift for the holidays. For instance, this set of vases by Mieke Cuppen L comes as a decor of three vases made from 100% recycled glass. Each vase has a unique design made up of shapes like squares and triangles. The idea began as an experiment to mix different shapes and materials in one design. Finding the perfect shapes, proportions, and a balanced look that works together well became a fun challenge.
8. Aerangis No. 1 The Beginning Candle
A candle is always a good choice if you need help deciding what to give. It might seem simple, but most people like having a new smell in their homes. Aerangis creates fancy candles that don't have harmful stuff or things that cause allergies. The wrapping can also be recycled completely. And here's a cool thing: you can plant the cover that breaks down and see wildflowers grow!
9. Sprout Pencils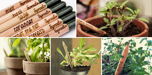 You can use these pencils for your drawing and writing tasks; afterward, you can plant them on the ground when they get too short. They have little capsules of seeds at the end instead of an eraser. Each pencil shows what kind of seeds it has and can break down naturally. If you're not good with plants, don't worry! The instructions in the packet will help you make the plants grow strong and healthy.
10. A Compost Bin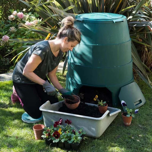 Offering a compost bin as a gift might appear unusual, especially during holidays, but that makes it unique! Compost bins are great presents, especially if the people you're giving to want to use their food scraps and natural waste helpfully. You can even make a personalized bin to make this gift feel more special and meaningful!
The holidays extend beyond gatherings and gifts; they provide a golden opportunity to inspire and share a heartening message. This message has the power to resonate not only with our cherished ones but also with the very planet we all share and inhabit.