Sustainable Mother's Day Gifts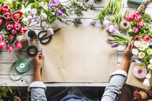 As the calendar turns to another cherished Mother's Day, let's embark on a journey beyond conventional gift-giving. This year, the celebration is twofold – an ode to the nurturing mothers in our lives and a heartfelt tribute to Mother Earth that cradles us all. To inspire your eco-conscious journey this Mother's Day, we've curated a list of the top ten sustainable gift ideas. These gifts exude thoughtfulness and creativity and echo profound respect for the recipients and the planet. So, join us on this transformative journey where love for our mothers converges with love for Mother Earth.
1. Personalized Artwork
A Personalized Caricature is the epitome of a sustainable Mother's Day gift. Unlike materialistic presents that consume resources and contribute to waste, this artistic gem encapsulates thoughtfulness and lasting memories. Crafted skillfully, it requires no mass production, reducing its carbon footprint, while eternal charm ensures it won't end up in landfills, promoting sustainability. This heartfelt caricature celebrates the bond and echoes a commitment to a greener world, making it the most fantastic choice for a meaningful and eco-conscious Mother's Day gesture.
2. Wooden Jewellery Box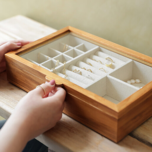 Elevate your Mother's Day gift with this stunning glass-topped jewelry box, an exceptional sustainable choice that preserves treasured pieces stylishly, from bracelets to earrings. Its sleek glass lid and interior lined with linen embody eco-friendly elegance. Within, discover ring rolls, compartments, and sizeable sections, ensuring jewelry remains scratch-free. Beneath, silicone pads safeguard both jewelry and surfaces. A perfect fit for homes embracing natural decor, this jewelry box epitomizes sustainable, thoughtful gifting.
3. Natural Skincare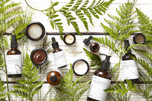 Treat your mother to the ultimate sustainable Mother's Day gift—a serene escape into self-care. Delight her with natural skincare, a thoughtful gesture that inspires relaxation, allowing her to rejuvenate and find solace amidst life's demands.
4. Plant With Plant Pot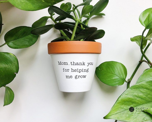 In many contexts, flowers may be perceived as trite and excessively commonplace. To enhance the depth of sentiment, selecting a houseplant accompanied by an elegantly designed plant pot is a great alternative. This alternative manifests as a distinctive and innovative gift choice, poised to undergo progressive development parallel to the passage of time, thus amplifying its enduring value.
5. Organic T-Shirts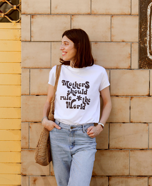 When you want to pick a great gift for Mother's Day, choosing something practical and fashionable is a beautiful idea. These organic cotton t-shirts aren't just practical and stylish gifts but can be customized with a special message and worn on many different occasions by your mom.
6. Yoga Mats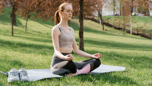 Mothers are adept at managing numerous tasks and responsibilities, often stretching their abilities to the limit. Offer them a soothing and fulfilling way to use these abilities by offering eco-friendly yoga mats. Since Mother's Day gifts that are kind to both the body and the environment are essential, include some eco-friendly accessories to assist her in comfortably mastering those challenging yoga poses.
7. Javanese Woven Storage Baskets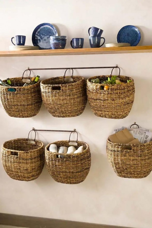 Celebrate Mother's Day with the ideal sustainable gift: Javanese Woven Storage Baskets. Crafted from eco-friendly banana bark fibers woven over sturdy metal frames, they support up to 200 lbs each. These versatile baskets are perfect for organizing pantries, mudrooms, and garages. It's the perfect present for moms who value organization, have a passion for perfectionism, and prioritize neatness.
8. Eco & Feet Friendly Slippers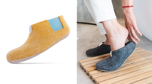 Show your affection for your mom with care, fondness, and, most importantly, coziness through these Environmentally Friendly and Comfortable Slippers. These items are perfect for keeping her feet cozy and relaxed around the house, adding an extra touch of care to her everyday routine.
9. A Vegetarian Cookbook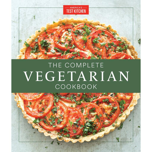 Choosing to eat less meat, whether by going vegetarian or experimenting with Beyond Beef on Taco Tuesday, can make a significant positive impact. It reduces the pollution caused by the meat industry and helps protect forests from being cut down. The Complete Vegetarian Cookbook by America's Test Kitchen has over 600 recipes that many food bloggers say are great for people new to eating less meat and who want affordable options. Such a Book is a thoughtful choice for your mom, whether she's embarking on a veggie-filled journey or already savoring the flavors of a vegetarian lifestyle.
10. Sneakers from Allbirds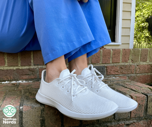 Allbirds sneakers are perfect for constantly busy moms; these sustainable shoes are renowned for being incredibly comfortable and stylish. Crafted from gentle merino wool that regulates temperature without harming sheep and featuring laces made from recycled plastic bottles, these sneakers are fashionable and environmentally friendly. Surprisingly, making them requires 60% less energy compared to synthetic shoes.
In a world where finding eco-friendly gifts for mom can be challenging, we've curated a selection that we believe holds something special for her. From practical options like Javanese Woven Storage Baskets to the cozy indulgence of Eco-Friendly Slippers, these sustainable choices reflect your thoughtfulness and care. Remember, it's not just about the gift itself but its positive impact on our planet and the heartfelt gesture it conveys. So, as you celebrate Mother's Day, we hope you found something she'd genuinely cherish from this list.