TOP-19 Christmas Gifts For Mom That Will Not Leave Indifferent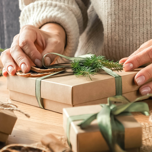 Christmas is a beautiful opportunity to express love and respect and brighten the holiday season for our deserving mothers. However, selecting the best Christmas gift for the mom with everything can be challenging and delicate. We want to offer something that truly reflects their worth, ensuring it is unique. One practical strategy is considering various options that simplify their lives, promote self-care, and add a touch of luxury. While it may be impossible to convey our immense gratitude in a single gift fully, we can come remarkably close with the following choices. Join us as we delve into the top 19 Christmas gifts that are guaranteed to make a lasting impact on our extraordinary moms. These Christmas gift ideas for moms who don't want anything will surprise even the most discerning tastes.
1. Christmas Caricature
Are you looking for the best Christmas gift for mom to evoke pure delight? Look no further than a Christmas Caricature. This unique and whimsical present is the answer to your search. It captures the essence of joy and leaves her truly touched. What makes a Christmas Caricature so ideal? The answer is simple: it delivers abundant joyful and vibrant emotions closely associated with the festive season. Imagine the sheer happiness on your mother's face when she sees herself transformed into an adorable Elf or wearing a cute Christmas hat. If you're seeking gift ideas on what to get your mom for Christmas, a personalized Christmas Caricature will undoubtedly bring a smile to her face and create a treasured memory.
2. Christmas Family Portrait
A Christmas Family Portrait is a gift with unparalleled sentimental value and is guaranteed to leave Mom utterly moved. The beauty of a Christmas Family Portrait lies in the captured smiles and cherished memories and its aesthetic appeal. Imagine how captivating and heartwarming it would be to see a stunning family portrait adorning the wall or gracing the photo gallery of any household. It is a constant reminder of the love, unity, and precious moments shared during the holiday season.
3. Women's Gripper Slipper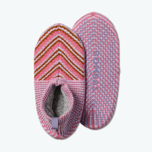 This remarkable footwear combines the best of both worlds, elevating her relaxation time to new heights. The Bombas Gripper Slippers feature a one-of-a-kind design, combining the comfort of a slipper with the flexibility of a sock. With a cozy and soft lining on the inside, these slippers will keep your mom's feet warm and toasty, providing a luxurious sensation of comfort. But that's not all – the PVC grippers on the sole add an extra layer of functionality, ensuring that Mom can move around without any fear of slipping or sliding.
4. Yeti Travel Mug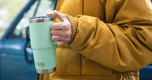 Are you looking for a Christmas present for Mom, who has everything? Look no further! Such a gift is designed for everyone on the go, ensuring she can take her beloved coffee wherever she ventures. The 30-ounce stainless steel travel mug by Yeti is a perfect companion in various vibrant colors. Its exceptional insulation capabilities keep her favorite morning drink warm for hours, preserving the rich flavors and comforting warmth. Consider this travel mug if you're wondering what is a good Christmas gift for your mom. Whether she's commuting, running errands, or embarking on adventures, it will be her trusty companion, providing the perfect refreshment throughout the day.
5. A Luxury Bamboo Bath Tray for Bathtub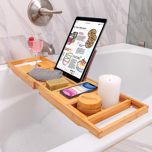 If you're searching for the best Christmas gift ideas for a mom who has everything, mainly a mum who is a bath enthusiast, look no further than the Luxury Bamboo Bath Tray for Bathtub. This exquisite tray is designed to enhance her bathing experience and will surely leave her impressed. With its sleek bamboo construction, it exudes elegance and sophistication. The flexible design allows it to fit securely across the tub, providing a convenient surface for mom to place her wine glass, phone, candles, and other essentials. So, if you're wondering what is the best gift for your mom for Christmas, consider surprising her with the Luxury Bamboo Bath Tray for Bathtub. It is a unique and luxurious gift she may not have even realized she needed.
6. A KitchenAid Stand Mixer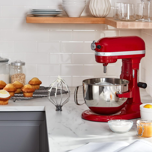 If you're still searching for the perfect solution, "What would be the best Christmas gift for my mom? Look no further than the KitchenAid Professional Mixer. This powerhouse of a kitchen appliance is designed to tackle any cooking endeavor with ease, from whipping up delicious batters to kneading dough. Robust construction and a powerful motor ensure reliable performance, while the spacious 6-quart bowl provides ample capacity for large batches.
7. French Perfumes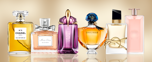 When searching for a Christmas gift for your mom who seems to have everything or for a mom who doesn't want anything, consider gifting her an enchanting fragrance that will transport her to the charming streets of Paris. This perfume offers a deliciously soft scent that strikes the perfect balance - subtle enough for everyday wear yet luxurious enough to elevate any dinner occasion. The allure of this fragrance lies in its ability to evoke a sense of elegance and sophistication. Every time your mom wears it, she'll be enveloped in a delightful aroma that will accompany her throughout the day. It's a gift that adds a touch of luxury to her routine and brings a sense of joy with every spritz.
8. A Throw Blanket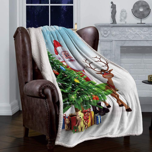 If you want to pamper your mom with a gift she'll cherish, a Throw Blanket is the perfect choice. Whether she's snuggling up for a nap, relaxing while watching TV on the couch or bed, or even enjoying a camping trip or picnic, this plush blanket guarantees continuous warmth and comfort. It's versatile and suitable for both indoor and outdoor use. Whether in the living room, bedroom, kids' room, dining room, dorm room, office, car, airplane, or during travel, its softness and coziness will make any resting hour pleasant.
9. A Fitbit Sense Advanced Health Smartwatch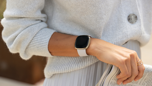 Such a remarkable device will empower her to achieve all her health goals and leave her utterly impressed. It is compatible with iPhone and Android and offers seamless integration into her daily routine. With its water-resistant design, she can confidently wear it during workouts or swimming. The Fitbit Sense goes beyond basic fitness tracking, providing advanced health monitoring features. It offers insights into stress levels, heart health, sleep patterns, etc.
10. A Plush Robe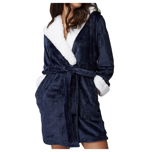 A Plush Robe makes the perfect gift for mom that she won't resist. Easy to slip on and off, this super-absorbent bathrobe offers cozy softness for various situations—stepping out of the shower, leaving a hot tub, relaxing in a sauna, or simply lounging by the pool. It is designed for women and provides spa-like comfort at home or while traveling. Such a gift is practical and luxurious, with wide sleeves, pockets, and an adjustable waist tie. Mom will feel pampered and grateful for the added touch of luxury every morning.
11. Keurig Mini Coffee Maker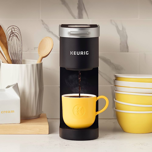 Such a compact and low-profile Keurig delivers a single cup of coffee in minutes for the mom who dislikes waiting for a whole pot of coffee to brew. It takes up minimal countertop space and offers convenience at its best. With a variety of K-Cup flavors to choose from, she can enjoy her favorite coffee quickly and effortlessly. Say goodbye to long waits and hello to a brewed cup of coffee every time. This thoughtful gift will surely leave your mom delighted and grateful for the hassle-free mornings it brings.
12. A Stackable Tea Set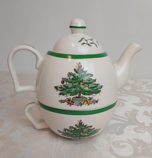 Opt for an exquisite stackable holiday set that offers your mom a tranquil tea experience. Designed to bring relaxation, it features a teacup and teapot that nest perfectly inside each other, ensuring effortless storage. With a festive pattern that exudes warmth and cheer without being overly focused on Christmas, this gift for your mother, who has everything, can be enjoyed throughout the entire winter season.
13. Mini Daily Planner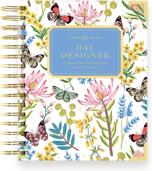 In the quest for a gift that will awe your dynamic mom, cast your eyes upon the Mini Daily Planner. This exquisite planner is an artful blend of style and functionality, crafted to keep her effortlessly organized and in command of her bustling schedule. Whether capturing appointments, orchestrating meetings, or even weaving her thoughts on its pages, this planner becomes her loyal companion in the whirlwind of her on-the-go lifestyle. Its compact form ensures seamless portability, effortlessly fitting into her bag, enabling her to conquer every moment with precision.
14. Replica Lazy Sunday Morning Candle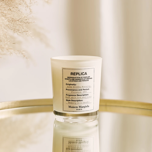 Every mom deserves a day of pure relaxation, clad in her favorite pajamas and indulging in blissful leisure. What better self-care gift than the epitome of scented candles, paying homage to lazy Sundays? Trust the Replica Lazy Sunday Morning candle, a true masterpiece. Imbued with delightful floral fragrances reminiscent of freshly laundered linens, it evokes a tranquil ambiance. Your mom will cherish the experience of lighting this highly-rated French candle, enveloping her surroundings in a symphony of serenity.
15. Shark AI VACMOP Robot Vacuum & Mop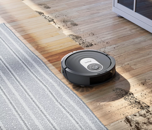 Such an innovative device will revolutionize her cleaning routine, allowing her to spend less time on chores and more quality time with the family. With its advanced AI technology, this all-in-one robot vacuum and mop effortlessly navigate the house, thoroughly cleaning carpets and hard floors. It eliminates manual sweeping and mopping, freeing up valuable time for your mom to engage in activities she truly enjoys. This thoughtful gift showcases your understanding of her needs and desires for convenience.
16. A Cooling Eye Mask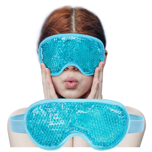 A Cooling Eye Mask will provide her with a spa-like experience, relieving puffy eyes, headaches, and overall relaxation. With its reversible design, she can choose between the medical-grade plastic side for a cooling effect or the soft plush fabric side for added comfort. This versatile mask caters to her specific needs, ensuring maximum relaxation.
17. Bath Bombs Gift Set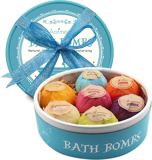 Gift your mom the ultimate relaxation with this set of 7 bath bombs, enriched with hydrating shea and cocoa butter to keep her skin irresistibly soft. Watch as she unwinds and immerses herself in pure bliss, appreciating the thoughtfulness and pampering that comes with this delightful gift as they fizz and release delightful scents, transforming an ordinary bath into a spa-like retreat. With a vibrant display of colors, they create a captivating and indulgent atmosphere.
18. Jade Yoga Harmony Yoga Mat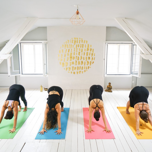 The Jade Harmony yoga mat is ideal for yogis of all levels. Its sturdy, non-slip surface ensures stability and longevity, while the available range of colors adds a touch of personal style. This mat provides ample space for comfortable practice and measures 68 inches. Whether your mother is just starting her yoga journey or is a seasoned practitioner, this mat will support her in every pose and enhance your overall experience.
19. Bonai Portable Power Bank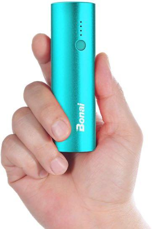 No matter where Mom may be, she can always stay connected with this portable charger, compatible with both Apple and Android devices. Its tubular design ensures easy portability and convenient storage in a bag or pocket. With built-in safeguards, it protects devices from overheating and overcharging, ensuring their safety and longevity. This reliable, compact portable charger will keep your mom powered up and worry-free.
Finding the perfect Christmas gift for a mom with everything can be challenging. However, with some creativity and originality, you can surprise and delight her with a meaningful present. We have explored the question of the best Christmas gift for mom and provided you with a curated list of 19 unique and thoughtful gift ideas. Whether it's a personalized item, a spa experience, a sentimental artwork, or a practical gadget, something on this list will surely resonate with her. So, don't fret over what to get your mom for Christmas; instead, use these gift ideas as a starting point and show your mom just how much she means to you with the perfect Christmas gift.